10 Best Comics Written By Actors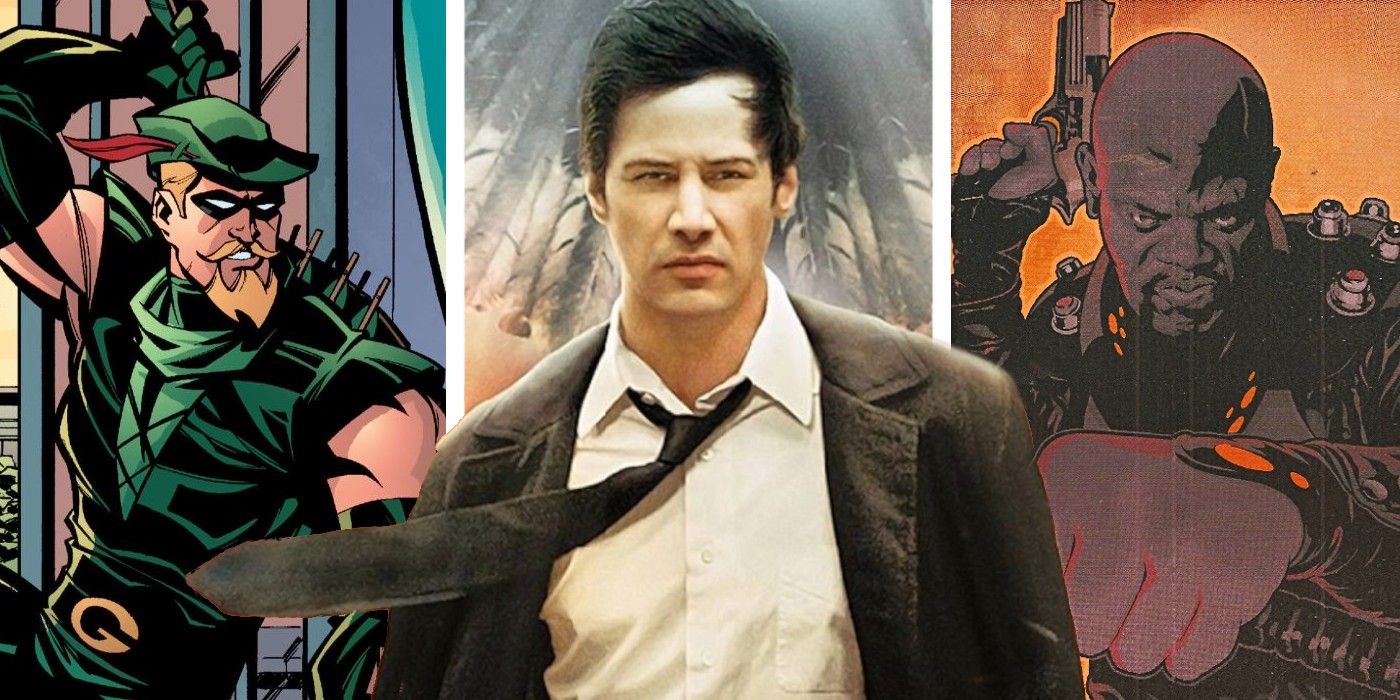 It's no secret that comic book movies have grown in popularity over the past decade. Four of the ten highest-grossing films of all time are films based on comic books: Avengers: Endgame, Avengers: Infinity War, Spider-Man: No Way Home, and The Avengers.
RELATED: 10 Actors Who Almost Played These Classic TV Superheroes
Several actors have become big names in Hollywood due to their roles in these big budget superhero movies. Films and comics often share properties, whether a story is adapted for film or a series of films continues in the pages of a graphic novel. For some actors, just having a role in a movie isn't enough, and they've taken the giant leap to create their own works in the comic book industry.
ten

Mark Hamill created his own superhero Vigilante
In 1996, 4 years after his iconic debut as the voice of the Joker in Batman: The Animated Series, Mark Hamill has released a five-part graphic novel titled The black Pearl. Originally written to be adapted into a live-action film, the comic used a superhero vigilante persona to explore themes of sensationalism and the impact of tabloid journalism.
Currently, it appears Hamill's attempts to secure a live-action adaptation have failed, with the last news regarding the potential film dating back to 2010. The story follows Luther Drake as he becomes a media sensation after stopping the kidnapping of a famous woman named Tina.
9

Kevin Smith starts writing comic ties for his movies
Kevin Smith hit Hollywood stages with his first movie Clerks, which in 2019 was chosen by the Library of Congress to be preserved in the United States National Film Registry. Later, Smith worked his way into writing series for Marvel and DC, including big names like Daredevil, Batman, and Green Arrow.
RELATED: 10 Best Things About Green Arrow
Writing green arrow #1-15 in 2002, Kevin Smith was responsible for the return of the Emerald Archer after he sacrificed his life to save Metropolis. Oliver Queen was resurrected by Hal Jordan, who was possessed by Parallax at the time, and continues to help his son fight off a horde of demons.
8

Rosario Dawson created her own Magical Crime Task Force
Rosario Dawson has had several roles in comic book-based properties. She appears in Sin City, Daredevil, voicing both Catwoman and Wonder Woman in various DC animated projects, and more recently stars in DMZ, a limited series on HBO Max. In 2006, she created her own comic mini-series, Occult Crimes Task Force, co-written with David Atchison and illustrated by Tony Shasteen. The OCT is a small, elite task force based out of the Manhattan Police Department whose primary goal is to protect New York City from magical deviations and contamination.
seven

Nicolas Cage co-created a comic strip with his son Weston
The same year, he played the role of Johnny Blaze in ghost rider (2007), Nicolas Cage co-created a comic book series with his son Weston titled voodoo baby. It consisted of 6 issues, published by Virgin Comics (later renamed Liquid Comics), a company that was looking for creators around the world to publish stories for international audiences.
voodoo baby takes place in 2005 in post-Katrina New Orleans. The son of a Unionist sympathizer is resurrected after his death by the power of a voodoo priest from the 1800s. In the present, Detective Robert Julien investigates the disappearance of several young girls. The comic is written by Mike Carey and drawn by Dean Hyrapiet.
6

Samuel Jackson got into a space war tale
Samuel Jackson is known for his roles in cult classic movies — Pulp Fiction, The Search for One-eyed Jimmy — his portrayal of Mace Windu in the star wars franchise and his many appearances as Nick Fury in Marvel movies. Back when it was slated for release, Jackson discussed his new original comic in an interview with CBR. Cold Space is co-written with Eric Calderon with art by Jeremy Rock.
RELATED: Samuel L. Jackson's 10 Best Performances As A Voice Actor, Ranked
In the interview, Jackson talks about how much he loves comics regardless of his movie roles, even stating that he has a print list at a comic book store in Los Angeles where he picks up his comics every week. Cold Space is about an outlaw named Mulberry who finds himself in the middle of a civil war on a strange planet. Using the chaos of war as an opportunity, he seeks to make as much money as possible.
5

Patton Oswalt, the comedian who writes comics
Patton Oswalt is a household name in the world of stand-up comedy, and his iconic voice also shines in a slew of voice acting work. His comic book roles include Pip the Troll in Eternals, MODOK, and more recently Matthew the Raven in the next The sand man series on Netflix.
It's no secret that Oswalt has a huge affinity for all things comics, so it's no surprise he's written a few himself. His comedy work includes a back-up story in an issue of Batman title, JLA: Welcome to the work week and a problem of The moron: Black. He also wrote a comic strip as part of the Serenity line of books – the canon sequel by Joss Whedon Firefly.
4

Anthony Bourdain had no hesitation in writing his own graphic novel
Top chef Anthony Bourdain conquered America with his travel TV show No reservations, and in 2012 he brought his knowledge of the culinary world to the comic page. Published by DC Comics, Bourdain's Get Jiro! takes place in a fictional LA future where the Bosses run the city like mob bosses. There are the internationalists who, as their name suggests, mix cuisines from around the world. On the other side of town is the Vertical Farmers, which only serve freshly grown, organic, plant-based food. The two factions fight to get Jiro, a highly skilled sushi chef, to join their side in order to rule the city. Bourdain co-wrote the book with Joel Rose with art by Langdon Foss.
3

At the Airforce Academy, George Takei's autobiography is required reading
George Takei is best known for his role in star trek franchise like the USS Company helmsman Hikaru Sulu. In real life, Takei is a human rights activist and a New York Times best-selling author. In 2019, Takei released an autobiographical graphic novel titled, They called us enemies, which focuses on his family's internment time during World War II.
The book won both an Eisner Award for Best Reality-Based Work and the Asia/Pacific American Prize for Young Adult Literature in 2020. In June 2021, it was announced that They called us enemies would be part of the United States Air Force Academy's new reading initiative for cadets.
2

Emilia Clarke Created More Female Representation In Comics
game of thrones Star Emilia Clarke has always been a fan of comics since she was a child. Part of the inspiration for creating this project was the lack of representation of women she felt in the comics. When she was younger, Clarke often felt isolated from the comic book stores she went to with her older brother and felt like she had never seen real women depicted on any of the covers.
RELATED: 10 Women Who Changed The Comics Industry (And How)
In July 2021, Image Comics published Clarke's creation and comic dream come true. Centered on single mother Maya Kuyper, mother of madness Maya's detailed exploration of her superpowers that revolve around her emotions.
1

Keanu Reeves raised a million dollars to get his comic book off the ground
Keanu Reeves has made a big comeback in the eyes of popular culture, with his seemingly instant rise to popularity starting in 2019 being dubbed the "Keanaissance." Alongside a string of successful film projects and video game experiments, Keanu Reeves has a comic book being published by BOOM Studios, co-written by Matt Kindt and drawn by Ron Garney.
BRZRKR, the story of an immortal warrior fighting bloody battles through time, began as a campaign on Kickstarter, raising over $1.4 from the mission. The same month as the first issue was published, Netflix announced that a live-action movie adaptation was in development, along with an original anime series to follow.