5 psychological thrillers to read in February ‹ CrimeReads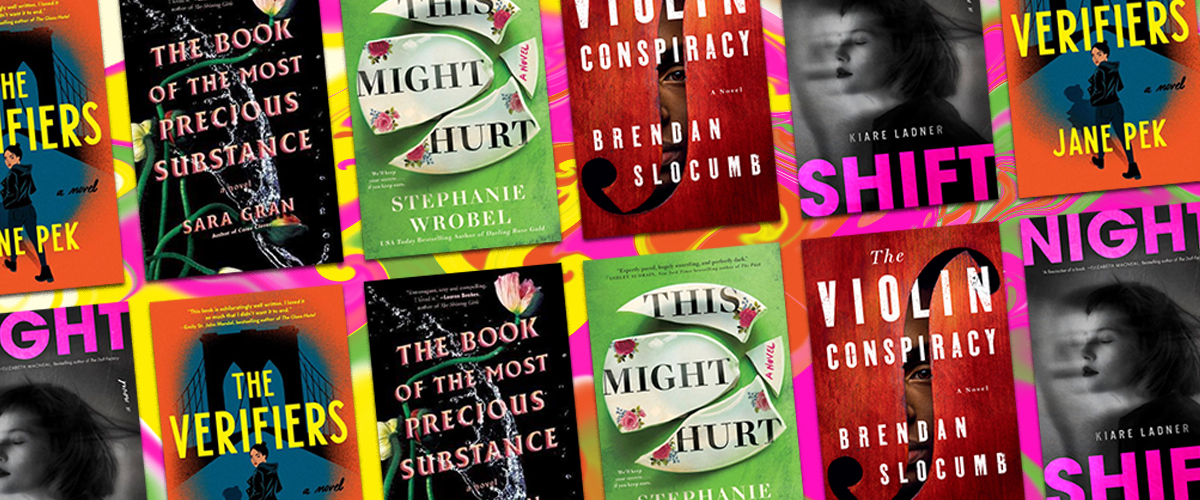 Hello, thriller fans, and welcome to deep winter. There are plenty to choose from, and I hope one of my favorites becomes your next read. If none of these suit you, fear not: Stephanie Barren's new installment of the Jane Austen series, The year without summer, was a witty read. If you liked Lola on fireRio Youers is back with No second chance. At Anna Pitoniak Our American friend is a clever spy tale, and Japanese writer Fuminori Nakamura my annihilation is a stream-of-consciousness novel featuring the thoughts of chickens in a Purdue factory (no, it's not, but I could read that). Anyway, these five have made it to the top: I present to you your list of psychological thrillers for the short and brutal month of February.
Jane Peck, Auditors (Old)
Pek has a neat premise: its protagonist, Claudia Lin, is an Asian-American who tries to circumvent her family's expectations: she doesn't want to become a lawyer or marry someone her mother arranged for her (in fact, she prefers girls). So she lands a job at The Verifiers, a referral-only online dating detective agency. When one of her clients goes missing, Claudia uses the skills she's developed over years of mystery reading to try to find him. Pek's book is slyly funny and clever in the way it explores the intersection between identity and technology.
Brendan Slocumb, The Violin Plot (Anchor Books)
Generally, I avoid the hype. Many trending books (that's an industry term) aren't so buzzy when you look past the blurbs and cover. Slocum's book, however, is something I can't praise enough. The story of an African-American violinist whose beloved and treasured Stradivarius is stolen delves into the world of art theft and the world of classical music and offers something fresh and original. This is Slocum's first novel and hopefully not the last.
Sara Gran, Book of the Most Valuable Substance (Dreamland Books)
Where is the sex in the thriller? It's a question I think about every seven seconds, I mean, a lot. I did a delicious round table on the subject, but the questions keep coming. This is also something I asked Sara Gran when she told me what the premise of her book was. An unlucky rare book dealer goes in search of a rare book, a 17th century book on sex magick. It's either the most powerful book on magic ever written, or it doesn't exist. Gran wants to revive the erotic thriller, and she has more than succeeded.
The article continues after the ad
Stephanie Wrobel, It could hurt (Berkley)
I was a very enthusiastic fan of Wrobel's first book, a very twisted and delicious story of a mother and her daughter with an unusual but undeniable connection: the mother had caused or helped her daughter to fake illnesses to attract attention and sympathy. Wrobel's book reflected on what life would be like after Munchausen vicariously, as mother and daughter still had a strong bond. Strong links are in It could hurt, the story of a woman whose sister disappears at a personal development center called Wisewood. When Natalie receives a strange email from Wisewood where her sister, Kim, has gone on a silent retreat, she travels to the private island where the facility is located. And then Wrobel really gets going, and it turns out she's as insightful about cults as she was about mothers who faked their daughter's cancer. Let's call her a virtuoso writer of trouble.
Kiare Ladner, night patrol (Customs)
Early novelist Ladner has darkness in her bones. night patrol, the story of a female friendship gone wrong but a bit strange. Is Maggie in love with her colleague Sabine, a woman whose secrets are not quite hidden by the nights when they work side by side, exchanging lies and confidences. night patrol has atmosphere to spare, and the unstable friendship at its core is rendered with just the right amount of moodiness.