"A psalm for nature built" by Becky Chambers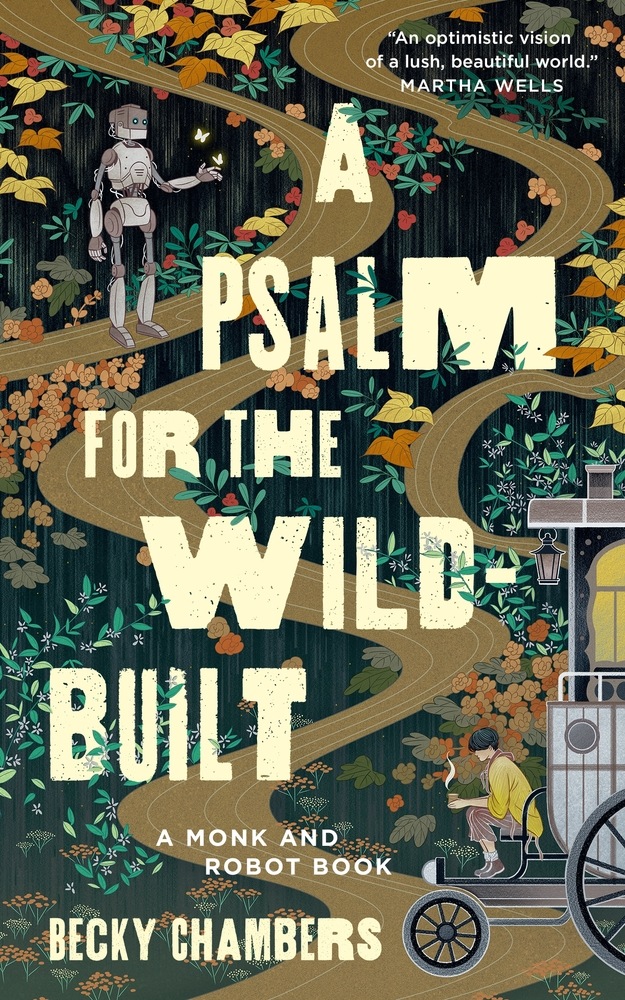 A psalm for the savage built by Becky Chambers celebrates the mundane and life for yourself. This new solarpunk, the first in a series titled Monk & Robot, will be available July 13 on Macmillan and Tor.com
I was provided with a free ARC of A psalm for the savage built. The opinions I have shared are my own.
Stories about interactions between humans and artificial intelligence fascinate me. Becky Chambers, one of the authors who achieved this dramatically, also explores the interaction of AI (as in her novel A closed and common orbit). Chambers' stories are human and philosophical, leaving audiences with reflections on existence and what it means to live each day, whether you are human or not. A psalm for the savage built continues to question the existence and purpose of life, but also brings one of the most endearing human-robot friendships to the Chambers table.
Dex, a tea monk, spends his days bringing comfort and solace to the towns he passes through. After feeling that they need some time for themselves, Dex decides to go to the hermitage. Halfway through their journey into a renewed world of a long-standing event called the Transition, Dex meets a robot named Mosscap. Previously, sightings or reports of robots were rare. Mosscap explains to Dex that the robots had left factories in the pre-transition world with a farewell promise that they would one day return to humans to answer this question: What do humans need?
Becky Chambers has created a beautiful and introspective future here. It's a post-apocalyptic world, with brief descriptions of remnants of the previous era, but the story doesn't focus on hostility and danger. Instead, humans here are still communicating with each other via tablets. Life goes on as usual. But even the stability of daily life is not enough to satisfy Dex. Mosscap questions this through conversations with Dex. Dex later realizes that they have spent most of their lives as a tea monk giving their time and energy to other people.
If you're looking for a story about enjoying the simple things in life, this is what you need. Dex and Mosscap's journey to the Hermitage shows that you don't need a goal to validate your existence. Living is enough.
A psalm for the savage built releases July 13 on Macmillan and Tor.com.
You can read an excerpt here.
You can read more Chambers stories here.
Author:
Brahidaliz Martinez
Brahidaliz (pronounced Bra-da-leez) graduated in 2019 from the Masters program in Creative Writing at American University. They are Submission Editors for Uncanny Magazine. Their diverse areas of interest include intersectionality in apocalyptic and disaster films, artificial intelligence, writing for animation, YA SFF, and LGBTQ + portrayal in children's media.
Pronouns: he / they
Location: DC Metropolitan Area
Twitter: @brahidaliz
–
Read our before commenting.
Do not copy our entire content from other websites. Links are encouraged.
Copyright © The Geekiary
Related