A sparkling gem that everyone can enjoy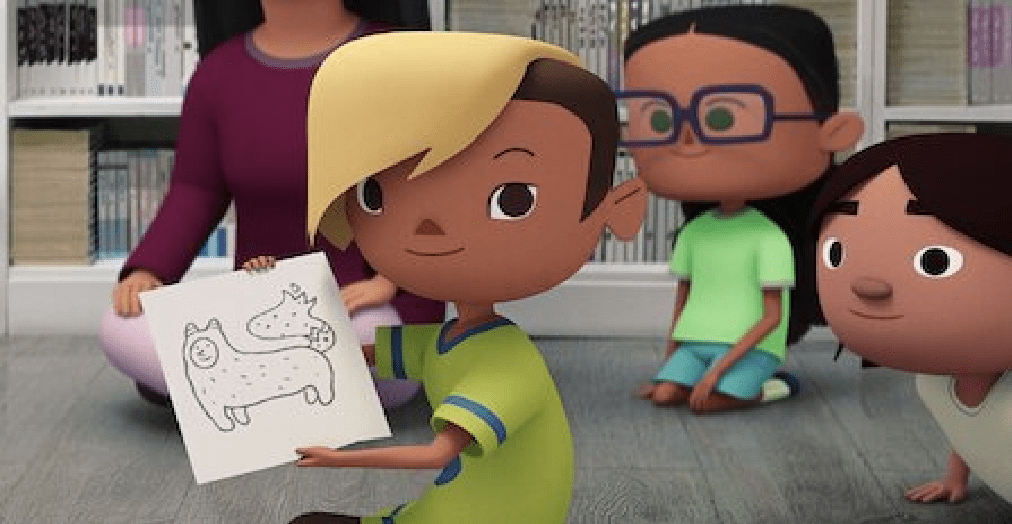 March 5, City of ghosts, an animated series created by Elizabeth Ito, formerly Managing Director of Adventure time, created on Netflix. This series has been received positively for its pacing, humor, vocal cast, and animation style. Even though it's been over a month since its premiere, the show continues to be relevant, touching on topics that expose uncomfortable truths about our society.
Located in Los Angeles, City of ghosts is about four children who are part of the Ghost Club: Zelda, Thomas, Eva and Peter. The four of them travel through town, interviewing ghosts about their lives, adding the recordings to something called "Ectopedia". From the first episode, the Ghost Club meets at a branch of the Los Angeles Public Library, seated under a table, to discuss how to find the ghosts.
Each episode focuses on a part of Los Angeles that we don't often talk about, a part of what Wired calls it a "multicultural mix". This includes Jo, a Filipino chef who owns a cafe in Boyle Heights, Sonya, the owner of a vegan cafe that teaches children poetry in the evenings, and Yulissa, a teacher at a music school who tries to teach her children. children of Oaxacan music. The show, which is aimed at ages 5 and up, offers a new way of thinking about history, ethnicity and cities, while remaining educational in an engaging way.
The series tackles cultural appropriation, gentrification, discrimination and historical erasure, while remaining what some call a "beautiful… vision of children's entertainment" and a "sweet love letter" to LA itself. same. For example, in the third and fourth episodes, the Ghost Club learns about Leimert Park and the indigenous people of LA, the Tongva. In the latter case, it is a question of colonization, extraction, development and erasure of the language by white settlers from the regions where the Tongva lived. The Ghost Club then expands its map of the city to include all Indigenous names, as Jasper (voiced by Honor Calderon) connects with the land and its heritage, learning to speak Tonga in the process. Other episodes focus on skateboarding culture, the horrors of Japanese incarceration during WWII, a puppet theater, and a whistling ghost who speaks Zapotec.
This "warm and cuddly" series has a subtle yet meaningful LGBTQ portrayal. At the start of the second episode, Ghost Club artifact specialist Thomas, voiced by transgender child actor Blue Chapman, says they use pronouns. In an interview with Vulture, Ito confirmed that Thomas is not binary, saying she hopes to expand their story further in the future. She expressed her joy that Netflix was doing well with non-binary Thomas. She also revealed that some dialogue from the first episode had been re-recorded so that the other actors would use the correct pronouns for Thomas. Additionally, in the fourth episode, Jasper is shown with two moms.
Despite the diverse storytelling of this unique series, Ito has hinted that the series will not be returning for a second season. She wrote that people shouldn't get their "hope for more City of Ghosts, "and that"the motivation well is dwindling. Even so, there have been calls on social media platforms, like Twitter, for the series to come back, which Ito argues. Whether Netflix picks up the series for a second season or not, it remains a sparkling gem that all can benefit.
Author:
Burkely hermann
Burkely is a declassified document indexer by day and a fan fic writer by night. He recently obtained an MLIS with a concentration in digital curation from the University of Maryland. He currently voraciously watches animated series and reads too many webcomics to rely on Webtoon. He enjoys swimming, hiking and finding his family roots in his spare time.
–
Read our before commenting.
Do not copy our entire content from other websites. Links are encouraged.
Copyright © The Geekiary
Related