An electric and excessive musical biopic that looks like a comic book movie [Cannes]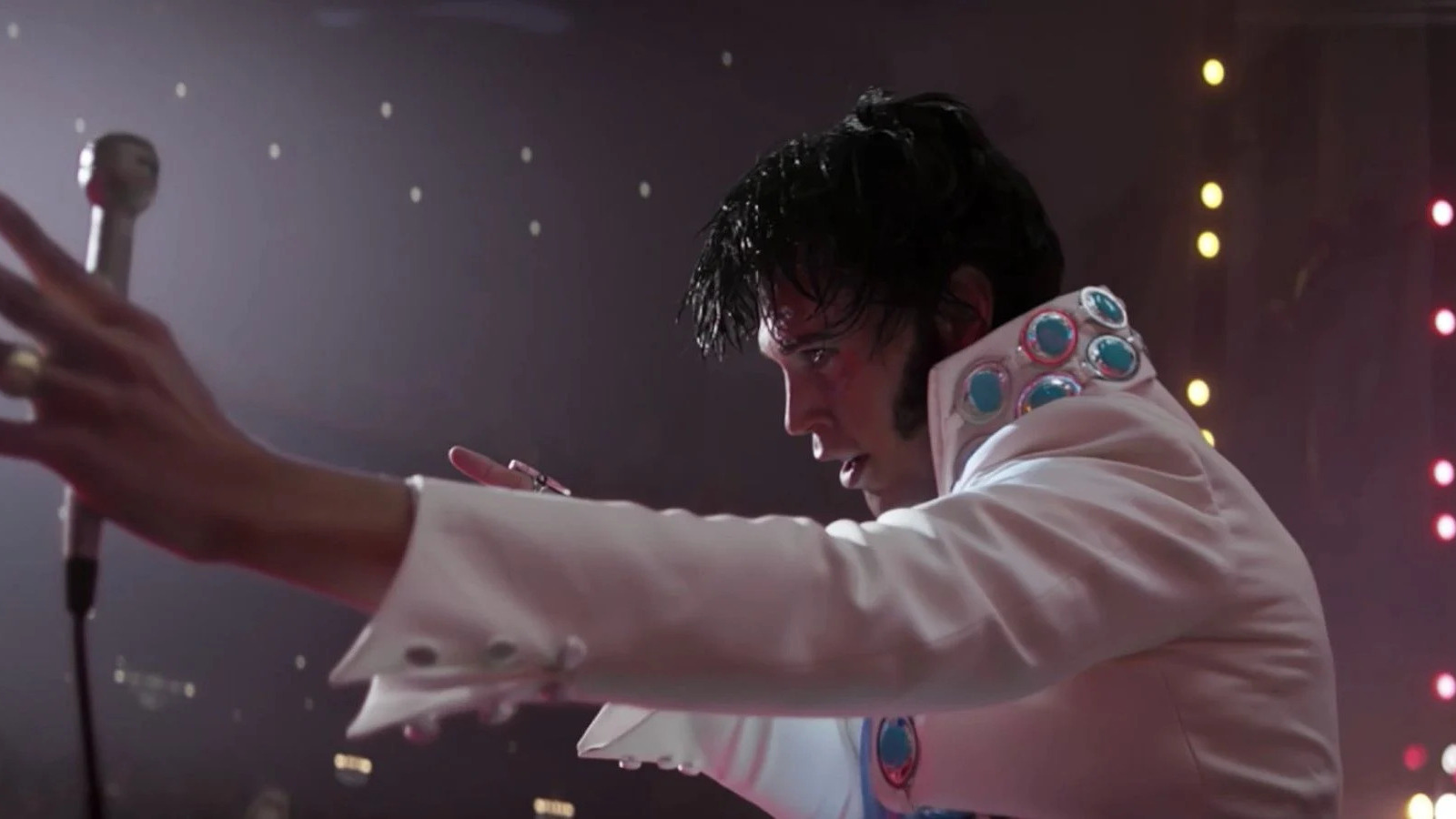 While "Elvis" isn't a very insightful look into the king's life for die-hard fans, it tries to shed a different light on his life than what modern pop culture has focused on. Luhrmann is very interested in Elvis' relationship with black music and culture, as well as his love and respect for it. It's a film staunchly against the idea that Elvis has just stolen from black music, showing him openly praising black musicians, who in turn take inspiration from him.
He is most at home listening to and singing gospel music, spending his time on Beale Street in Memphis, the home of the blues, and hanging out with BB King (Kelvin Harrison Jr.) while listening to Little Richard (an excellent Alton Mason) and Big Mama Thornton (Shonka Dukureh). Just as Elvis challenged the idea of ​​sexuality in 1950s America, he played a role, however small, in integrating across pop culture, with a fanbase that crosses racial lines.
That being said, the film goes a little overboard with this idea, almost casting Elvis as a would-be political activist so hurt by Martin Luther King's death that you'd think he was walking with him. His injury to the state of the world comes out of nowhere and is quickly left behind, only serving to further lengthen the runtime.
"Elvis" is Baz Luhrmanni's most directed film to date, a compilation of his greatest cinematic hits, all employed for a film as excessive and grand as Elvis himself. While the framing device doesn't always work, Austin Butler's stunning performances, lavish production design and comic book-like editing make for a film not unlike Elvis' – full of personality. , a little empty, but undeniably pleasant.
/Movie rating: 7 out of 10
"Elvis" premiered as part of the 2022 Cannes Film Festival.