Ashanti Fortson, creator of Leaf Lace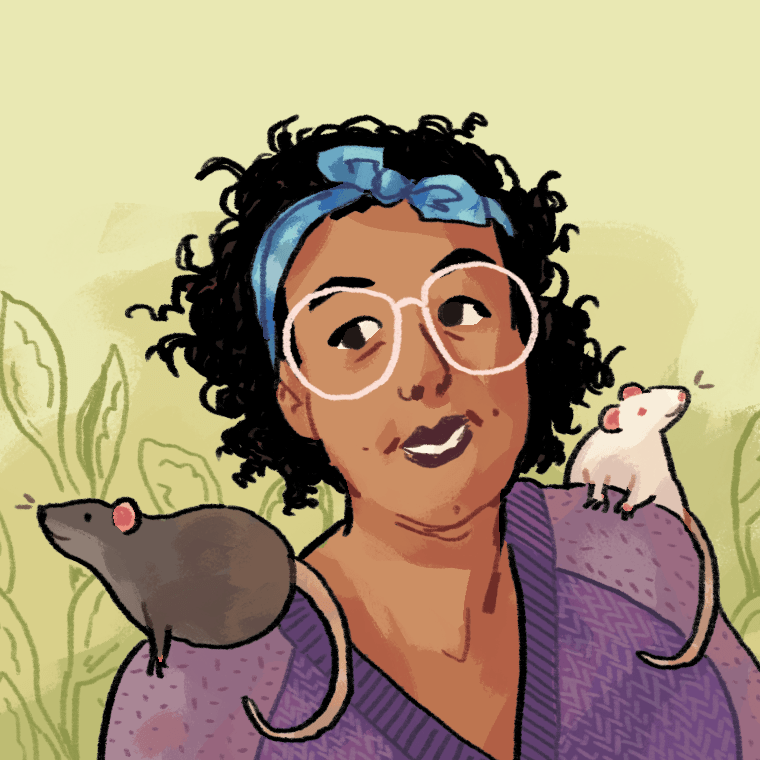 Award-winning illustrator, cartoonist and teacher Ashanti Fortson creates visual stories that explore the human condition. Their first graphic novel Watercress & Perta is coming from HarperCollins in 2023. Their short comic Leaf Lace, featured in this Creators Spotlight, is available for purchase on Hivemill (the store for the Hiveworks webcomic platform).
I received a review copy of Leaf lace from Hiveworks in exchange for an honest review. All opinions are mine.
Since 2015, Ashanti Fortson's work has appeared on sites and publications like POMEmag, Feather, ZEALOUS, bitch media, and The New York Times. DC Comics, Fortuna Media, and Electric and magic press are among other publications showcasing their work. Their comics, dynamic and colorful, express emotions and moments through the gestures of the characters: comic memoirs on autism, the story of a young engineer struggling with a past failure, fairy tales centered on women, etc. . This is the case in Leaf Lace, the story of an immortal woman mourning the death of her mortal lover.
Ananke, immortal and spinner of the threads of mortal life, faces the inevitable death of her mortal lover Mnimi. Ananke, ready to break the rules of creation to prevent this, endangers the earth and the sky with her grief. But Mnimi accepts this spell, encouraging Ananke to cherish life. Refusing to let go will not help matters; Ananke must not only move forward but also nourish life as always.
Leaf lace takes the common narrative of death and grief and creates a memorable story out of it. Ashanti effortlessly shows human emotion through character expressions and subtle moments. Ananke literally determines the life and death of mortals through his thread, but cannot bear the thought of Mnimi's passing. With dynamic artistry and emotional resonance, Leaf Lace shows the preciousness of life.
Leaf lace is available for purchase in digital format (PDF) from Hivemill (printed copies are for pre-order).
For more great webcomics recommendations, check out our Wednesday Webcomics Archives! You can also read more about the black creators and their works on The Geekiary here.
Author:
Brahidaliz Martinez
Brahidaliz (pronounced Bra-da-leez) graduated in 2019 from the Masters program in Creative Writing at American University. They are Submission Editors for Uncanny Magazine. Their diverse areas of interest include intersectionality in apocalyptic and disaster films, artificial intelligence, writing for animation, YA SFF, and LGBTQ + portrayal in children's media.
Pronouns: he / they
Location: DC Metropolitan Area
Twitter: @brahidaliz
–
Read our before commenting.
Do not copy our entire content from other websites. Links are encouraged.
Copyright © The Geekiary
Related