Beaten badly, Harold pursues Sue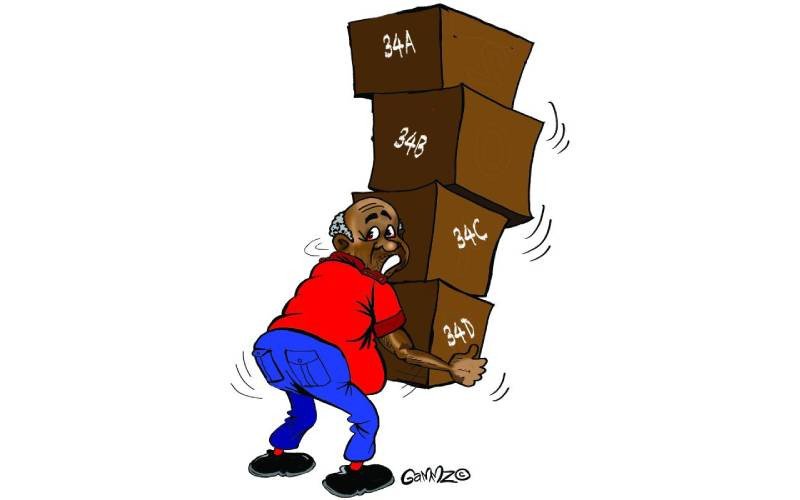 Beaten to a pulp by his ex-girlfriend in the polls, Harold decided to go to Soup-rim court. I was implicated in the lawsuit as a respondent, my electoral commission being accused of rigging the wrong candidate.
Monday morning, Harold woke me up early so I could help him write the petition, which would be used against Sue and myself. Fearing for my lunch, I assembled a team of two lawyers, led by yours truly and with Paul as my partner.
At noon, Sue called me and asked me to sit down with her to help her prepare her defense. Paul and I, sensing that her business was going to go well and that she would pay us generously, we snuck out of the brown house and to the mall where we met her.
Using Harold's submissions, we crafted a set of defensive statements that Sue would use to counter whatever Harold said. If Harold said, "My lords and lords, this election has been stolen," Sue would retort, "And where weren't you to steal?"
Before we left the place we asked what was in store for us and when she suggested that my uncle Harold who is Paul's father would get free booze from Sue's lair if she was successful we knew who would win. it downright.
That same night, Paul and I immediately decided that the judiciary would write its final judgment, which we needed to deliver as soon as possible. But we were going to wait for the opposing parties to fight in court.
I was torn between sending plaintiffs to the Magic Straight Courts, where very little magic happens to find solutions to lawsuits, or asking them to go to the Hi Court and Court of Uphill first.
Harold gave peas to people he thought didn't vote for him and although we claimed it was voter bribery he stuck to the theory that he was spreading the word peace.
It was the same strategy he used earlier with Sue, taking his money and giving it to people, then claiming that she was making sure people got 'his money', which she confused with harmony .
He spent a week behind bars for this crime.
When they came to drop off their suitcases, a metal fell out of Harold's briefcase and hit the floor and we asked him what it was.
"It's a file that I will use for my file," he replied, adding that the file was going to be brief.
You see, everyone in the village can blame Harold for his actions and claim he's crazy, but I know that when we referred to him using the title "Your Highness" he took it literally and s 'is high.
The files have been submitted. Paul and I will represent each other as part of the pointing process.