Best Movies Shot in Los Angeles, Ranked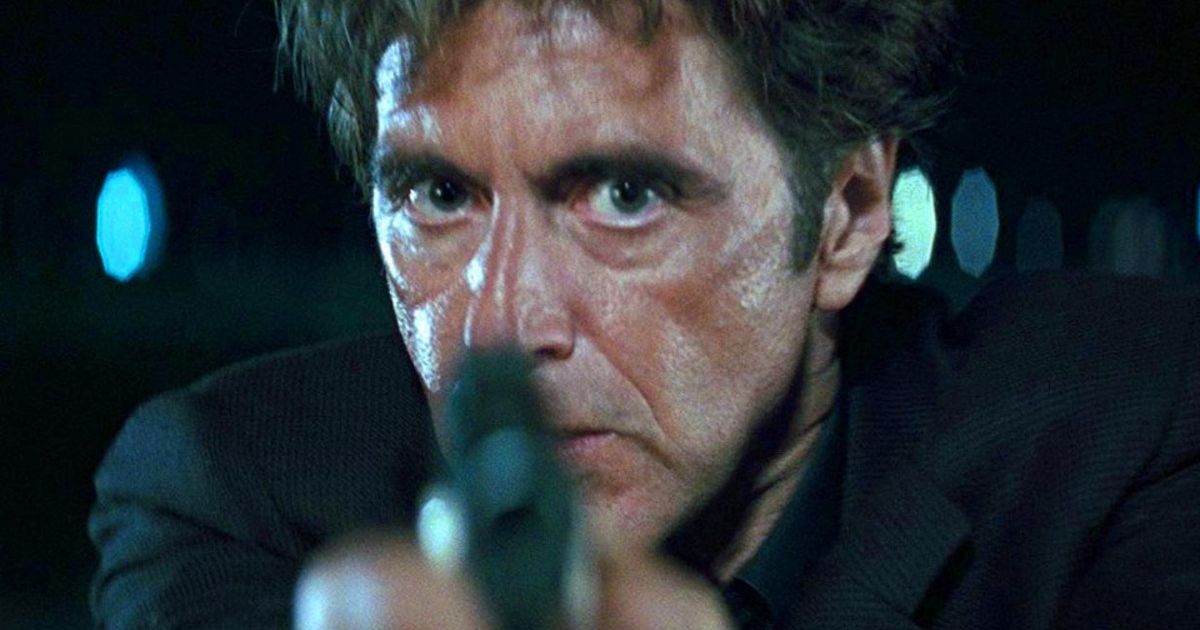 Los Angeles is the home of Hollywood. This is where it all began. It's no surprise, then, that many of America's finest filmmakers find ways to make it their playground. Legends like directors Quentin Tarantino, Michael Mann and Paul Thomas Anderson have made it their home. The filmmakers explore ways to expand the vast array of nothingness in one of America's greatest cities while using their cinematic prowess to create tight, taut stories about sets of misdeeds. Open highways, traversing the city, and the mix of wealthy elite millionaires living in the hills created a compelling story of movie heroes and villains. Los Angeles' sun-drenched canvas makes it a scenic location to shoot a comedy or thriller, while using the city as a character to complicate the story. There could have been a million ways to create this list due to the rich tapestry of LA film. But these are the best nine.
9

Point Blank
The hallucinatory nature of sun-drenched Los Angeles was a fitting backdrop to the psychedelic swings of John Boorman's neo-noir Point Blank. Starring Lee Marvin, an old school black badass, left for dead, tearing up the streets, seeking to right the wrongs at his supposed grave, the film is an adrenaline sucker. No matter how many multiple readings you can dig in the first 20 minutes, Point Blank is a thrilling, violent ride that was the perfect foray into John Boorman's early wild filmography.
Related: Best Movies Shot In New York, Ranked
8

The player
Robert Altman was a filmmaker known for having a deep contempt for the industry that allowed him to work; his 80s were mired in shortcomings and controversies that his epic run in the 70s seemed to be his peak. But, in 1992, Altman made a comeback that put him back on the map. A film about films, The player is a wicked, funny, heart-pounding and biting satire on the ridiculous and soulless nature of Hollywood. With an awkward Tim Robbins as a studio executive caught up in a murder mystery, The player is a quintessential portrait of Los Angeles and the wealthy whose egos run wild.
7

Boyz N the Hood
One of the great directorial debuts of the last 40 years, John Singleton gave South Central Los Angeles the cinematic treatment in the vein of Charles Burnett. Killer sheep. A film about the trappings of masculinity, economic disparity and the dark anger under the throes of a state that doesn't care about your livelihood. With star performances from Ice Cube, Morris Chestnut and Cuba Gooding jr. as three friends caught in a cycle of violence that will forever alter the course of their lives, John Singleton's Boyz N the Hood is a masterpiece.
6

To live and die in Los Angeles
William Friedkin's renegade auteurism and tenacious cinematic style on the chase were the perfect tools to create a high-octane thriller set in the Los Angeles setting. With an unbelievably cool and badass performance from then-unknown Willem Dafoe as the artist who dabbles in counterfeit money and the psychopathic sleaze of William Peterson hot on his heels. To live and die in Los Angeles is one of the best crime sagas set in the City of Angels and also produced one of the great highway car chases.
5

boogie nights
boogie nights is like Freedmen encounters a nascent porn industry in 1970s Los Angeles. Paul Thomas Anderson borrows heavily from ensemble writers like Martin Scorsese and Robert Altman to weave an epic cast in a hilarious but ill-intentioned spiral on the caution of unbridled ambition. With a star performance from Mark Wahlberg as "Dirk Diggler," the rising adult movie star who's a lot dumber than he thinks, and the ambitious director played by Burt Reynolds trying to curb his new expectations. boogie nights marked the arrival of new cinematic talent and was one of the best films of the 90s.
4

pulp Fiction
Quentin Tarantino's masterpiece set the industry on fire, as did its screenplay and directing style. Tarantino is a filmmaker who shoots many of his movies in the sunny hills of Los Angeles like Jackie Brown and Once upon a time in Hollywood, as he traverses the open landscape with his colorful figures. But what set pulp Fiction apart was the non-linear approach to a showcase of savage criminals colliding where coincidental run-ins had karmic implications. Also, endlessly cited with the iconic career turning points of John Travolta and Samuel L. Jackson, pulp Fiction stands above the rest.
Related: Here Are 10 Of Quentin Tarantino's Best Movie Characters, Ranked
3

Chinese district
Chinese district established itself as one of the great American films ever made. With a winding plot, covering its tracks until the last moment. Chinese district represents the corrupt, nihilistic and virtueless legacy of capitalism, which is almost drying up a great city. While the sprawling landscape of Los Angeles acts as the perfect metaphor for a city run by greed. With John Huston's tormented performance looming over the story and Jack Nicholson at the center of it all. Roman Polanski's work of genius will stand the test of time.
2

Mulholland Drive
David Lynch's films are in a dimension of their own. Taking the genre conventions of noir and turning them upside down to create a surreal, body-changing mystery in the abyss of Hollywood and industry makes this what most consider Lynch's masterpiece. With an incredible Naomi Watts at the center, as she dives deep into the Lynchian world of terror and the Hollywood Hills begin to swallow her alive, Mulholland Drive is a brilliant work of disorder in a city known for its winding roads and long stretches of nothingness.
1

Heat
Michael Mann makes films about Los Angeles like no other. Its painted romantics, vivid post-modern aesthetic, and ever-changing camera angles that focus audiences on its love for working men create its own unique style. Heat is an epic crime saga of men on opposite sides of the law, but adorning the other with their dedication to their craft. Robert De Niro and Al Pacino's pairing was a maestro masterstroke that culminated in a legendary dinner scene which was then followed by shootings to end all movie bank robberies, a coup fierce punch that would cement the film's legacy. Heat is the definitive Los Angeles film.
Northman Star Anya Taylor-Joy Compares The Viking Epic To Mad Max: Furiosa
Read more
About the Author