Blockbuster prepares to enter crypto and NFTs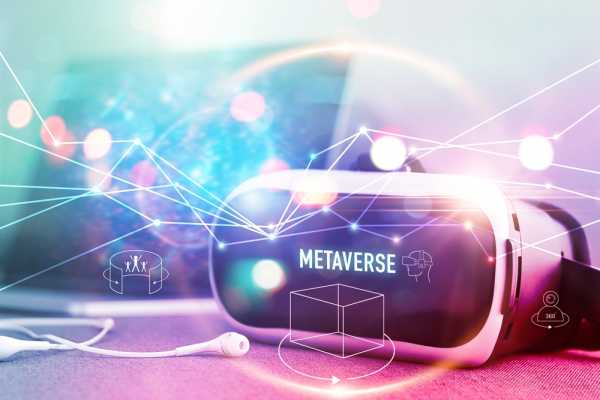 By the 1990s, Blockbuster, formerly known as Blockbuster LLC, was a global brand. The brand had over 9,000 stores worldwide and peaked in 2004 before online video streaming services hit the home entertainment market.
The Great Recession of 2008 and video-on-demand streaming services ended the Blockbuster journey. In 2010, the Blockbuster filed for bankruptcy and was later purchased by Dish Network. Only 1,700 stores remained at the time of the acquisition. At the time of writing, however, only one franchise store remains, located in Bend, Oregon, USA.
Blockbuster plans a digital revival
This week, news hit the sons of Blockbuster filing a trademark application with the United States Patent and Trademark Office. According to the trademark filing, Blockbuster plans to issue a digital token in addition to an NFT marketplace and a Metaverse environment.
A move into the NFT and Metaverse space could be a headache for companies such as Netflix Inc (NFLX).
Trademark attorney and founder of law firm Gerben Josh Gerben tweeted the news, with the caption "Don't call it a comeback…"
Don't call it a comeback…

Blockbuster (now a subsidiary of Dish Network) filed a trademark application claiming that it plans to offer a BLOCKBUSTER trademark:

1. Cryptocurrency
2. Marketplace for buying and selling NFTs
3. Metaverse Environment#web3 #cryptocurrency #metaverse pic.twitter.com/yitbKFrazS

—Josh Gerben (@JoshGerben) January 26, 2022
BlockbusterDAO and a revolution in the film industry
Late last year, we reported that BlockbusterDAO was looking to raise funds to acquire Blockbuster from Dish Network for $5 million. Blockbuster DAO's goal is to revolutionize the film industry by creating "the very first DeFilm streaming platform (decentralised) and a mainstay of Web3 brands and products".
BlockbusterDAO's vision is likely to be the future of cinema. The networks would have a say in the final version of the scripts and the voters could influence the casting, filming locations, etc. Making all decisions on the blockchain not only brings inclusion, but also transparency and quite possibly a revolution in the film industry. Such a proposal would test the resolve of studios such as Miramax, Metro-Goldwyn-Mayer and Warner Brothers.
Although there was a lot of talk on BlockbusterDAO's Twitter account, there were no updates on the acquisition. Just a single tweet last week that a line of communication between Dish Network and BlockbusterDAO opened.
The latest trademark filing suggests progress in the revival of Blockbuster. It remains to be seen, however, if BlockbusterDAO is involved or is directly behind the trademark filing.
BlockbusterDAO's plans and Blockbuster's trademark filing come amid a flurry of activity in the NFT space and the Metaverse.
Since 17and In January, Quentin Tarantino and Secret (SCRT) teamed up to auction a set of 7 Pulp Fiction NFTs called "Tarantino NFTs". The first of 7 NFTs sold for $1.1 million earlier this week.
We also reported mid-month that filmmakers moved to fund films with NFTs. Following in the footsteps of Blockbusters and Tarantino, the new FF3 platform launched this month. FF3 seeks to allow the film industry to fund production costs through NFT sales. The platform also plans to share revenue from the film with investors in addition to allowing investors to collect and sell NFTs.
FF3, Blockbusters and the likes of Quentin Tarantino will be closely watched by major Hollywood studios and regulators.
For cryptos, the NFT Marketplace and the Metaverse, the opportunities are endless.