Brothers and Former Watertown Residents Strike Hard with 'Hitman's Wife's Bodyguard' | Sunday portrait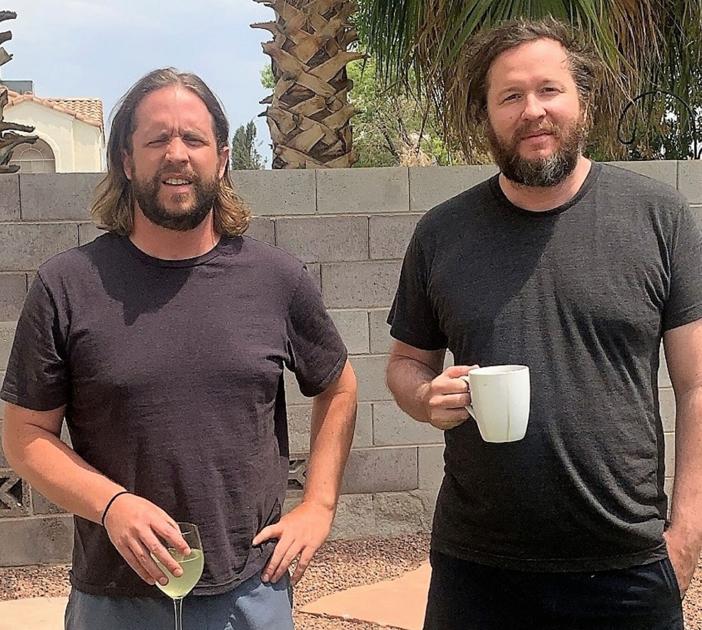 WATERTOWN – The movie "Hitman's Wife's Bodyguard" was the # 1 movie at the US box office on the weekend of June 19-20, and a fraternal team with roots in Watertown is a big part of its success.
Brothers Phillip and Brandon Murphy lived in Watertown from 1990 to 1999. They are the writers of the film, which is the sequel to the 2017 action / comedy film, "The hitman's bodyguard."
The brothers graduated from St. Patrick's School in Watertown and attended Immaculate Heart Central School.
They are the sons of Robert and Mary Murphy, who moved overseas from Watertown in 1999. The parents now live in Canandaigua, Ontario County.
The Murphys moved to Watertown in 1990 from Syracuse, residing on Flower Avenue West. Brandon, 42, would later graduate from Tulane University in New Orleans and Phillip, 39, would graduate from Roanoke College in Salem, Virginia.
But it was their experiences in Watertown that set the brothers on the path to a successful career as a screenwriter.
"There were a lot of movies to watch after school," Phillip said in a phone interview from Las Vegas, where the brothers, who live in Los Angeles, were visiting family. "We rented movies from just about every video rental store in Watertown. "
"We just watched a ton of movies and our next door neighbors had a huge collection of videos," Brandon said. "I think that was our first point of entry into the love of cinema."
These neighbors, Paul J. and Gloria M. Sirianni, died in a car crash on the New York State Thruway in 2004, shortly after their 50th wedding anniversary. They were both 72 years old.
"I was mowing their lawn and they were the friendliest, most amazing people and they had this huge library of movies," Brandon said. "Paul Sirianni let us take them out as if they were our own personal video store."
Brandon studied communications at Tulane while Phillip studied history at Roanoke.
"I took a few film classes, but nothing substantial," Brandon said. "I just started writing screenplays after college without really knowing much and without relying on the knowledge we gained from watching so many movies and, over time, mastering the craft. And then we started to work together. When we thought about it together, we kind of started our careers and sold our first screenplay. "
Phillip said his brother was living and working in Los Angeles in 2001 when he got a college internship with Sony Pictures in that city.
"As a freshman in college, I didn't really know what I wanted to do, but this internship sowed the seed that working in Hollywood could be something because I really enjoyed going to work every day, even at age 20. child. "
The brothers slowly made contacts, focusing on their projects.
"There were these little mini-wins and stuff like that just to keep you moving, but it was a good trip a decade before that connection happened," Brandon said. "So many jobs and scenarios aren't going anywhere, even after they're sold. This ("Hitman's Wife's Bodyguard") is the one that just logged on and the director reached out and it happened. "
The first screenplay sold by the brothers, "The last Drop", dates from 2011. The film is under development.
"This is a restaurant critic who comes to terms with his addictions and personal issues during a heartbreaking love affair," Phillip said. "Sharon Horgan from Amazon 'Disaster' is supposed to be the leading female role with several prominent men vying for the leading male role. "
"The bodyguard of the hitman's wife" is directed by Patrick Hughes. It stars Samuel L. Jackson, Salma Hayek and Ryan Reynolds. Tom O'Connor, who wrote the first film in the series, is also credited in the sequel.
"I would say seeing 'Pulp Fiction' (with Mr. Jackson) at the Salmon Run Mall is a pretty big experience in my journey of wanting to be a filmmaker," Brandon said. "We had met Samuel Jackson while writing the screenplay. It was the loop of a trip and we talked about it a bit. "
Phillip and Brandon have been writing together as a team for about a decade. Another major upcoming project is a film based on the 2006 book "The exile on the main street: A season in hell with the Rolling Stones "by Robert Greenfield. It is about the difficulties the band encountered while recording their 1972 album "Exile on Main Street" at Keith Richards' seaside mansion in the south of France during an extremely hot summer.
"He's the one who came our way and we met the producers," Brandon said. "We are big fans of the Rolling Stones. Besides watching a lot of movies in Watertown, we listened to a lot of rock 'n roll.
The film is in pre-production.
"I'm not allowed to talk about it because the company hasn't released the official release," Brandon said.
As for the odds of another "Hitman" franchise sequel?
"If 'Hitman's Wife's Bodyguard' is huge, maybe we'll work on a third," Brandon said.
He then laughed before adding: "Just take a name and put it after 'Hitman'"
The details
n WHO: The writing team of brothers and former residents of Watertown Brandon and Phillip Murphy.
n WHAT: In their last hit, they wrote the screenplay for "Hitman's Wife's Bodyguard".
n PLEASE NOTE: The brothers also host a podcast, "Camp Goodboy", which can be found on iTunes and Spotify. The most recent episode, the 136th, features an interview with Patrick Hughes, director of "Hitman's Wife's Bodyguard".