Caesars accused of ignoring COVID-19 protocols at Atlantic City casinos
Posted: Aug 6, 2020, 9:11 p.m.
Last update on: Aug 7, 2020, 9:38 a.m.
Unite Here Local 54, the union that represents most of the workers at Atlantic City casinos, says Caesars Entertainment is ignoring New Jersey's COVID-19 health and safety guidelines, and therefore ignoring the welfare of his employees.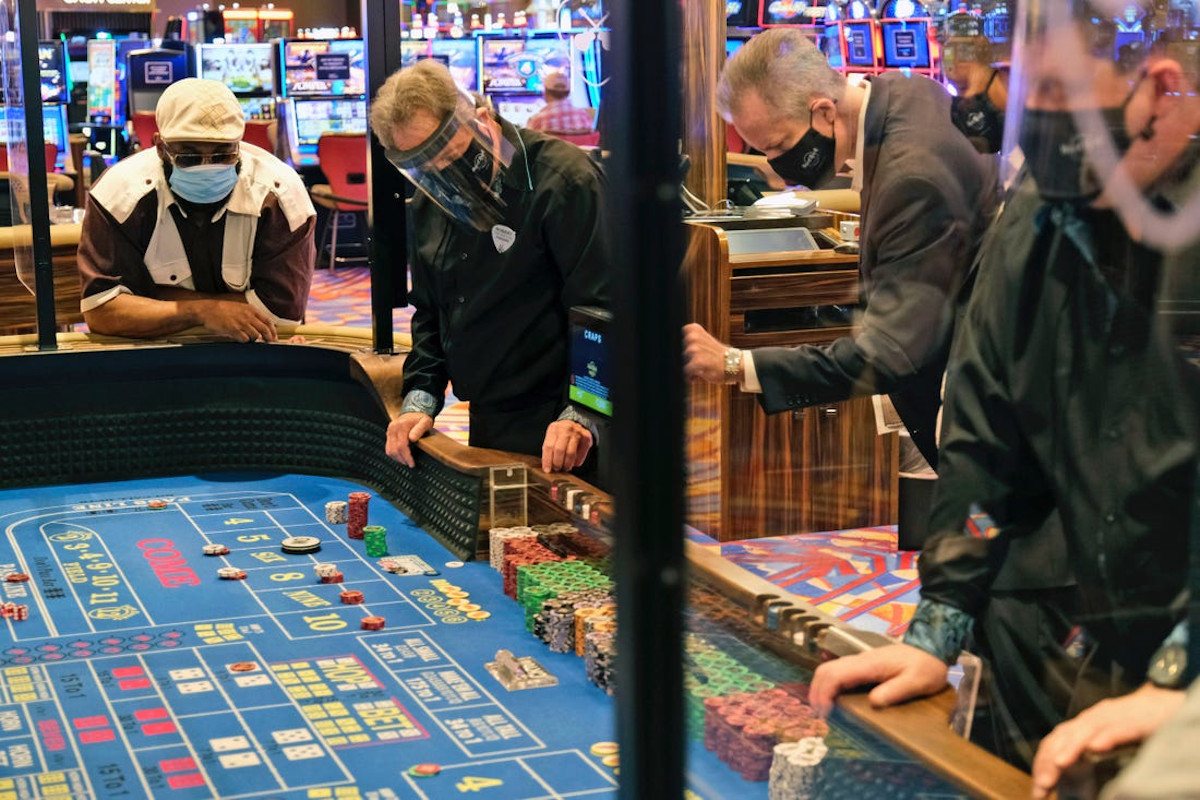 According to the union, the four Caesars properties do not control the temperature of customers. Instead, they only make verbal projections. Unite Here also alleges that management failed to enforce social distancing and mask-wearing policies.
People don't wear masks, people wear masks under their noses, don't wear it properly, and when you ask them to wear it, they really don't like to comply ", Harrah's bartender, Jason McKnight, said at a virtual press conference. "You are definitely fighting an uphill battle. I don't see any security guards, managers or anyone going around and enforcing it.
Caesars now owns four of Atlantic City's nine casinos, including Bally's, Caesars, Harrah's and the Tropicana.
Mixed messages
Union secretary and treasurer Donna DeCaprio told reporters that other Atlantic City casinos are doing better when it comes to law enforcement. Borgata, Golden Nugget, Hard Rock and Resorts casinos have all had their customers' temperatures checked. Ocean Resort Casino only performed verbal checks, but took action to comply with the regulations, according to DeCaprio.
Yet the allegedly lax enforcement of safety standards shows contempt for the health of employees, according to the union.
"We can't count on these companies to do the right thing," DeCaprio said. "Workers are in danger and they need to be protected. "
Different protocols
Some employees at Atlantic City casinos find the alleged non-compliance with state regulations particularly disappointing due to the steps they must take to get to work.
I go there every day. I'm having my temperature checked. Tropicana bartender Janey Negron told reporters. "So you protect the guests from me, but I'm not protected?" "
The union also claims to have documented 75 instances in which resorts in Atlantic City failed to thoroughly clean hotel rooms on a daily basis, which state regulations require.
Caesars hit back at the allegations, saying they are in full compliance with all health and safety protocols.
"In addition to our improved cleaning protocols and other requirements that apply to valued members of our team, all of our guests must pass a screening process before being allowed to enter our properties and must wear face masks. in accordance with the governor's orders, "Caesars Regional Chairman Steve Callender said in a statement.
The state of New Jersey has licensed Atlantic City casinos to reopen with a reduced reception capacity on July 2. However, sites had to follow health and safety protocols to do so. Most of the stations have chosen to reopen on this date, while the Borgata waited for July 26 to invite guests again.