Claws Season 4 Episode 10 Review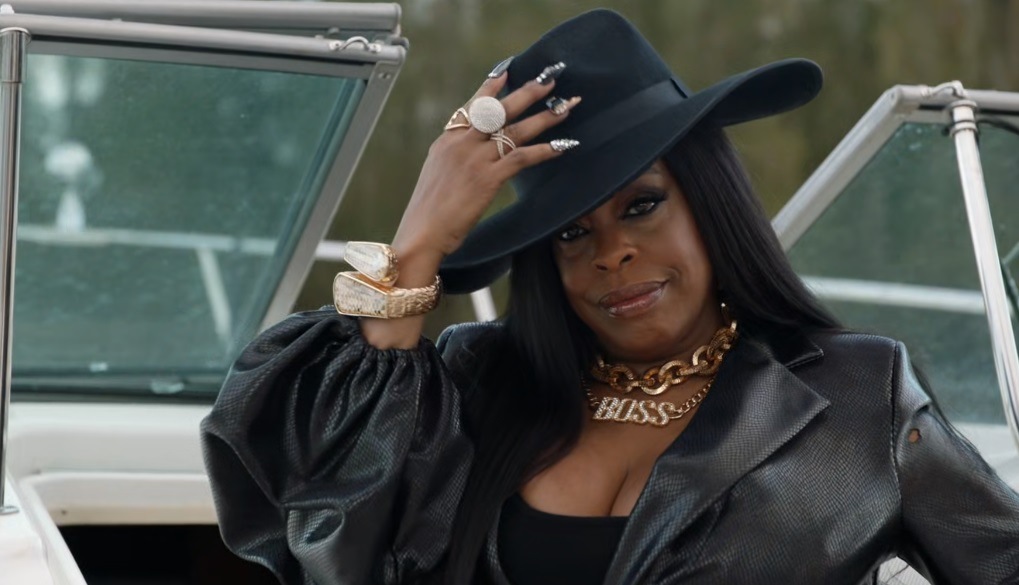 Claws Episode 10 of Season 4, titled "Mercy," served me up as an enjoyable series finale. While I'm disappointed the series is over, I'm happy with how the character arcs have been handled.
Personally, I would have preferred Claws continue for at least six seasons. But it is what it is. At least the writing staff decided to give fans an enjoyable series finale. Desna and his crew had a great ending, especially after I was worried about the final season possibly killing off a few of the main characters for shock value.
"Mercy" asked Polly and Dean to perform some tasks for Desna. While the writers explained that Desna was taking care of something important elsewhere, it was a little weird to see her interacting with her team on video calls for the majority of the episode. Her interactions made me wonder if Niecy Nash had any scheduling conflicts or if something else happened that she wasn't on set in person when those particular scenes were filmed. Or were video calls a deliberate creative choice? Hmmm.
Polly wants to follow Desna's plan to get the crew out of town. However, Desna's plan ran into some obstacles. It made sense for Jenn not to run away and leave her two daughters behind. Even though she knew the cops would come after her, she couldn't help but stay because of the type of mother she was. Jenn was even ready to go to jail. She just wanted to be near her daughters.
I wanted the team to kidnap the girls and take them with them. And, luckily, that's exactly (sort of) what Polly and Virginia helped do once Polly got access to the money Axel left her. With Jenn getting her daughters back, she was now ready to go with Desna and the others. However, the plan ran into another problem.
I didn't expect the finale to focus on Virginia's arc involving Georgia's murder. But I'm glad it does. Virginia carries a lot of guilt after Georgia's murder, and "Mercy" gave Virginia the opportunity to get some of the weight off her shoulders.
I understand that some fans might not have liked to see her crack under the pressure, but in my opinion, Virginia had to confess to the cops during the interrogation session. She had to take responsibility for her actions and face the consequences. Even though her crew was able to get her out later, I think Virginia did what it took to give herself some peace.
One of the biggest plot points in Claws season 4 was the rivalry between Desna and Ann. The two had done a lot to ruin each other's lives. "Mercy" finally gave an answer to what happened to Desna and Ann's relationship.
Remember the Desna and Ann confrontation that was featured in the Season 4 premiere? "Mercy" fleshed out this scene to share exactly what happened after Desna shot a pregnant Ann. I knew something was wrong when Ann told DEA Agent Lori that Desna was ready to flee the country on a boat. I was also very suspicious of Ann's motives when she used her phone to share her conversation with Desna with Lori.
It was revealed that the final battle between Ann and Desna was part of Desna's plan to distract the DEA agents and get away. I enjoyed the scriptwriters showing what went into such an elaborate strategy instead of just having Desna recount the events to Dean towards the end of the episode. I also liked that Desna apologized to Ann for everything she had put her through. The crew is very important to Desna, and taking her friends for granted has caused everyone a lot of trouble.
With Desna, Polly, Ann, Virginia, Jenn and Bryce (and their daughters) now living in Cuba, I'm just glad everyone was able to make it out alive. In a sense, their story is not over. I'm already thinking of ways for Desna and his team to get in trouble with shady people in Cuba. But, as always, as long as they all stick together, there's nothing they can't face.
Some other thoughts and questions:
Polly offering Ken her own medical clinic was a very nice gesture. They still love each other, but being together was not an option for them.
The two scenes between Dean and Desna were emotionally charged and well acted.
Was it just me, or did you also expect Roller to make an appearance in the finale? At least we had a one-sided phone conversation between him and Desna. Sigh!
Yes, to Ann who finally gave birth.
What did you think of "Mercy"? Were you satisfied with the Claws The series finale?
Let us know.
Author:
Farid-ul-Haq
Farid holds a double master's degree in psychology and biotechnology as well as an M.Phil in molecular genetics. He is the author of numerous books including Missing in Somerville and The Game Master of Somerville. It gives us insight into comics, books, TV shows, anime/manga, video games, and movies.
–
Read our before commenting.
Do not copy our content in its entirety to other websites. Links are encouraged.
Copyright © The Geekiaire
Related