Distant Lands Blu-ray Release Review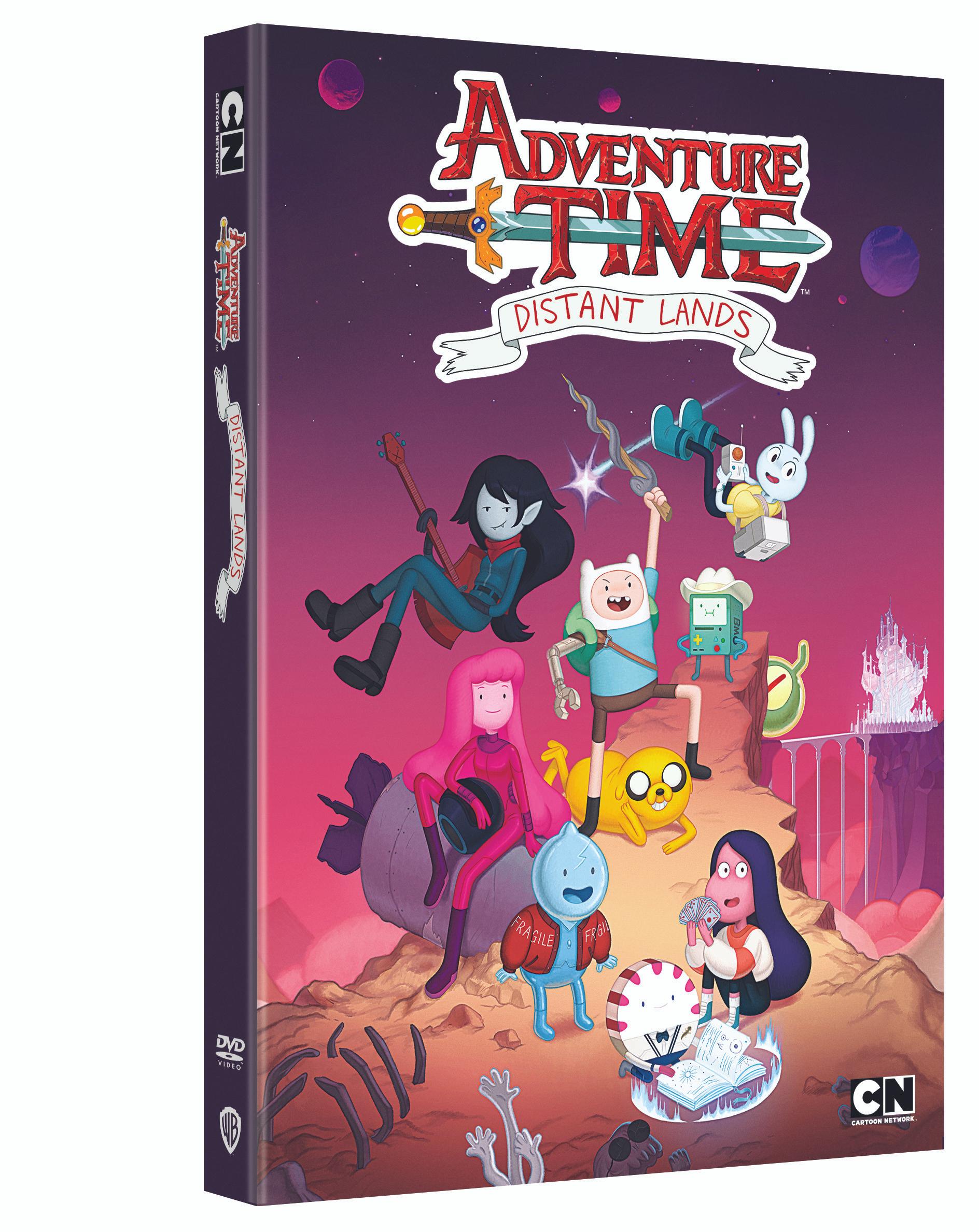 Revisit beloved characters from adventure time with the series continuation Blu-ray collection Adventure Time: Distant Landsreleased on March 8, 2022.
Warner Bros. Home Entertainment provided me with a free copy of Adventure Time: Distant Lands Blu-ray which I reviewed in this blog post. The opinions I share are my own.
Popular Cartoon Network animated series adventure time ended its ten-season run (in 2018) with both a satisfying conclusion for its characters and a historic moment for LGBTQ+ representation in children's media. A few years after the last episode of the series, the adventures of adventure time continued in a series of four special episodes for the HBO Max streaming service titled Adventure Time: Distant Lands (the first special premiered on June 25, 2020). Now, on March 8, 2022, viewers who want to relive these four episodes or experience them for the first time can do so when Adventure Time: Distant Lands is coming to Blu-ray.
The Blu-ray collection is neatly packaged with all four episodes on one disc. The menu screen features illustrations from the series and is easy to navigate. There are three language options for audio and two for subtitles. Unfortunately, those who hope to better understand the world of adventure time, the making of episodes, or other fun additional content will be disappointed by the lack of bonus features on the disc.
Each of the four episodes focuses on a group of characters from the series and involves the exploration of another world. The first episode, "BMO," focuses on the titular robot as it finds itself on a distant planet. The second episode, "Obsidian," focuses on Princess Bubblegum and Marceline as they travel to another realm to confront a recurring threat. The third episode, "Together Again", focuses on Finn's quest to find Jake in the afterlife. The final episode, "Wizard City," focuses on Peppermint Butler and her attempt to start afresh at a wizarding school.
Each episode takes place after the events of the original series and provides a great opportunity to revisit fan-favorite characters while introducing new ones. The series' familiar hallmarks of humor and heart punctuate each episode, and each episode has a satisfying conclusion that should resonate with fans young and old.
While each of the four episodes is strong, the two standouts in the collection are "Obsidian" and "Together Again." "Obsidian" builds on the groundbreaking romantic reunion of Marceline and Princess Bubblegum in the series finale, exploring their life as a couple and making their relationship stronger than ever by the end of the episode.
"Together Again" does a great job of emphasizing the importance of Finn and Jake's friendship and the lengths Finn will go to find Jake.
fans of adventure time enjoy this Blu-ray version of Adventure Time: Distant Landsbecause stories are a valuable addition to the adventure time traditions. While there's a lack of bonus features, it's still something good for anyone who wants a physical copy of the exclusive HBO Max series.
Take note; Adventure Time: Distant Lands will be released on Blu-ray on March 8, 2022. And while Adventure Time: Distant Lands concluded, fans will soon be able to return to the world of adventure time with the spin-off series in development focusing on Fionna and Cake.
Author:
Jessica Wolf
Jessica Wolff graduated from Drexel University with a BS in Film/Video. She has a passion for entertainment and representation in entertainment. She currently resides outside of Washington, DC.
–
Read our before commenting.
Do not copy our content in its entirety to other websites. Links are encouraged.
Copyright © The Geekiaire
Related