From India to DC, Mariko Tamaki is unstoppable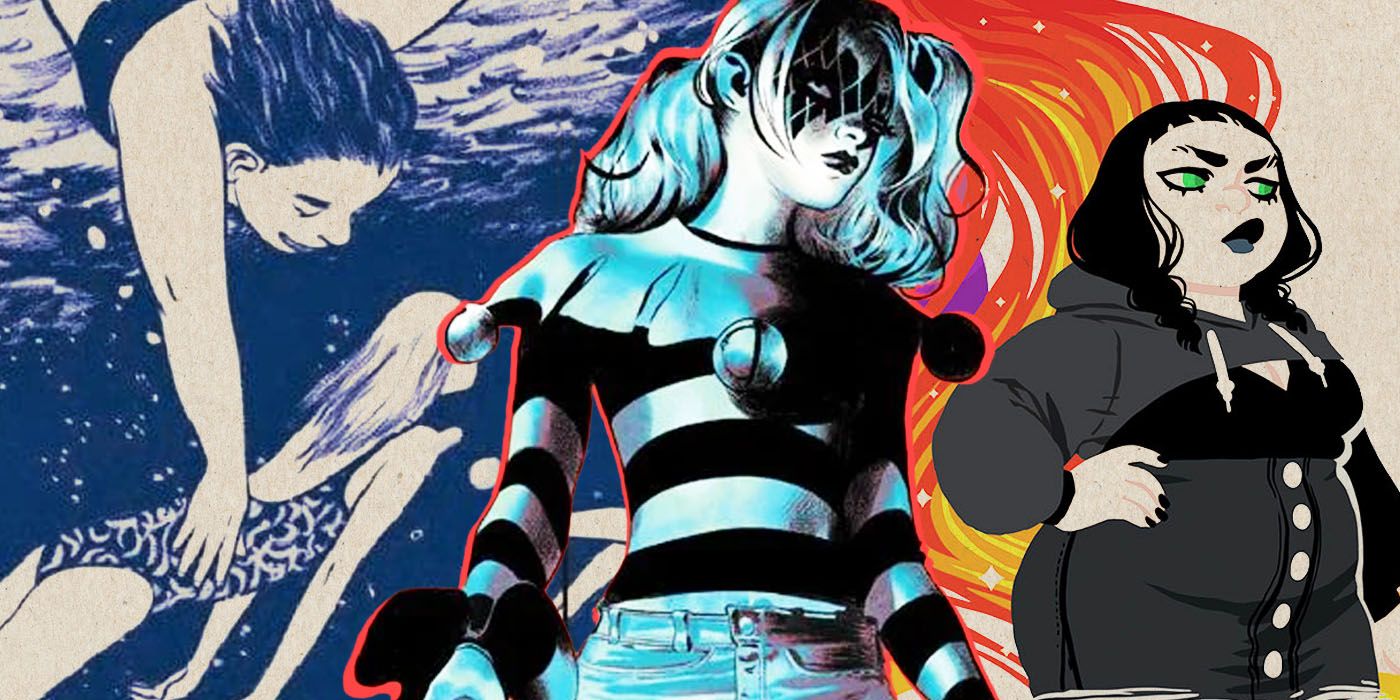 Mariko Tamaki's young adult graphic novels are more like intimate indie films than big-budget blockbusters. Intimate and raw, Tamaki's stories read like journal entries of herself as a teenager. As a lesbian and Asian-Canadian author, Mariko Tamaki celebrates the trials and triumphs of queer people of color.
After publishing his first novel, Cover me, Tamaki teamed up with his cousin, Jillian Tamaki, for his first graphic novel, Browse. The story centers on Skim, an Asian teenager who struggles to come to terms with her sexuality. Browse demonstrates Tamaki's willingness to delve into his past for inspiration. Like Skim, Tamaki was ridiculed and racist for being a gay Canadian teenager of Japanese descent. Anchored by the art of Jillian, Browse paints a raw and intimate portrait of the life of a queer teenager of color. After his release, Browse earned four Eisner Award nominations and was named one of the best books for young adults of 2009 by the American Library Association.
RELATED: ALA and award-winning Skim draw scorn from conservative commentator
Published in 2014, This summer is a brutal and beautiful masterpiece. At its heart, it's a young adult graphic novel about how and why childhood innocence dies. Throughout the novel, Rose and Windy try to switch between their childhood and their young adulthood. Both girls know that they will soon be adults, but neither of the two teenagers knows what that means. Mariko shines a light on the tension between innocence and adulthood, prompting Jillian to alter her style and color palettes to suit each scene. With discordant tones and diverse themes, This summer redefines what young adult graphic novels should be.
Although it won the Caldecott Medal, the ALA Printz Prize, and the Eisner Award for Best New Graphic Novel, This summer was banned by three school districts in 2016. Parents roared at the novel's two main characters, citing how Rose and Windy's same-sex attraction to each other fostered a gay lifestyle. In response to this attack, Jillian and Mariko released a statement explaining why LGTBQ+ stories matter. In their opinion, prohibit This summer to be "pervasively vulgar" tells LGTBQ+ students that they are abnormal. With the help of the Comic Book Legal Defense Fund, This summer returned to library shelves, just in time to remind gay students that bigotry and hate can never win.
RELATED: 'This One Summer' removed from Minnesota school
In 2016, Mariko became a screenwriter for Marvel and DC Comics. At Marvel, Tamaki helmed female-led titles like She-Hulk and X-23. Unfortunately, Marvel's episodic, event-driven approach to comics hasn't accentuated his strengths as a writer. In 2019, Tamaki returned to young adult graphic novels with 2019 Laura Dean keeps breaking up with me. Brutal but luminous, this novel traces the journey of a queer teenager to find the love she deserves. It's no secret that Tamaki excels at coming-of-age stories and, for many fans, Laura Dean keep breaking up with me is his best graphic novel for young adults. Instead of giving up on superheroes for good, Tamaki released two young adult graphic novels with DC Comics. Filled with fun, feminism and fat phobia, Harley Quinn: Breaking Glass and I am not Starfire are two of the most inclusive and progressive stories DC has ever released.
Mariko Tamaki's young adult graphic novels are full of personality and pain, highlighting her innate ability to weave lighthearted moments with serious drama. His passion for coming-of-age stories has inspired some of the most engaging and authentic portrayals of LGBTQ+ teens of color in graphic novel history. Through semi-autobiographical stories like Browse and I am not Starfire, Tamaki invites readers to join her on a messy yet monumental journey to self-acceptance. Reading his stories is like flipping through an old friend's album, pulling out a Polaroid and remembering, "I was there." Whether it be Skim or Harley Quinn, Mariko Tamaki pours her heart and soul into her work, proving that she is one of the most influential voices in young adult comics and graphic novels.