Indigenous Mutants Unite in Voices of Marvel: Heritage Snapshot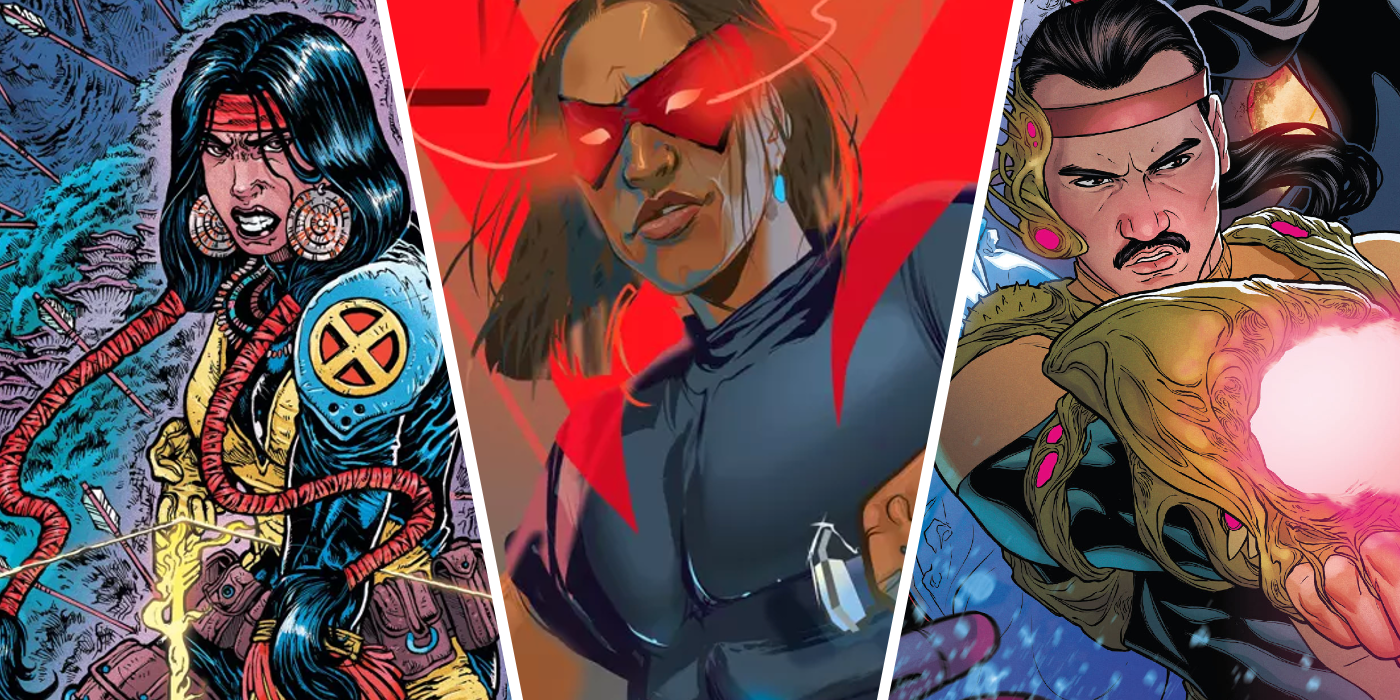 In Marvel Voices: Heritage, Indigenous heroes take center stage, including key members of the X-Men, Echo, and the American Eagle from the Avengers.
Disclaimer: Contains preview images for Marvel Voices: Legacy # 1!
Marvel unites its Indigenous heroes, including Echo (aka the New Phoenix), American Eagle and X Men's Mirage and Forge – in a huge new preview for the stories appearing in Marvel Voices Legacy # 1. This special one-shot, on sale in print and digital on January 12, features some of today's top Indigenous writers and artists telling all-new stories with many Indigenous characters from the Marvel Universe.
Based on a podcast dedicated to highlighting characters and creators from under-represented groups, the Marvel Voice The line has grown to encompass a regular comic book series as well. The publisher has published Marvel Voice books highlighting Indigenous creators of the past, and Heritage continues this tradition. Indigenous characters have been a part of the Marvel Universe for over 50 years, since Wyatt Wingfoot first appeared in the 1966s. Fantastic Four # 50. The X-Men in particular had notable Indigenous members, Thunderbird was a founding member of the "All-New, All-Different X-Men" that helped redefine the franchise as it is today, and will soon star in a giant comic book following his resurrection.
Related: Marvel Voices Preview Highlights Ms. Marvel, Shang-Chi & More
As part of an expansive new insight for Marvel Voices: Legacy # 1, Marvel's native mutants unite against a common threat in "The Unexpected" by Jim Terry and Brittany Peer. The preview opens with an elderly Indigenous man watching in shock as flaming arrows shoot out of a tunnel in the sky, destroying an attacking robot. He looks up and sees five native X-Men launch into battle, presumably against the robot. Some of the mutants assembled include: Forge, Mirage, Risk, Warpath, and Greycrow. The mutants advise the old man to stand back and let them handle the threat. The old man, looking in disbelief, shouts "Skoden" (a phrase that means "let's go then!"), But Marvel has provided pages for other stories in the collection as well.
The preview continues to share moments from "Snowguard: The Tuurngait's Song" by Nyla Innuksuk, Natasha Donovan and Rachelle Rosenberg, in which the Hero of Champions takes on supernatural creatures, as well as the near future of the American Eagle in a story of Steven Paul Judd, David Cutler, José Marzan Jr. and Paris Alleyne, and EchoThe mysterious river of "River: A Friend in Need" by Rebecca Roanhorse, Shaun Beyale, Belardino Brabo and Morry Hollowell.
Fans can experience the past, present and future of Indigenous Marvel heroes when the comic hits retailers, in a collection of anthologies that promises to come together X Men icons, reveal the future that awaits heroes after the Avengers, and shed light on Echo's ongoing journey as she embraces the Phoenix Force as one of Marvel's most powerful heroes.
Next: Thor & Wolverine's Best Powers Combine In Marvel's Echo
Juggernaut's ultimate victory created Marvel's darkest future
About the Author