List of American Ninja Warrior Workout Gyms in Minnesota (MN)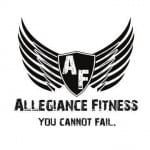 A Complete List of American Ninja Warrior Gyms in Minnesota
You can go back to our main American Ninja Warrior section here, or to the list of states with American Ninja Warrior gyms. Or check out the Ninja Warrior Gym map, or the list of ninja warrior competitions!
---
7000 Washington Avenue South
Eden prairie,
MN
55344
United States


(952) -378-1285
[email protected]
Train to become the next American ninja warrior! Conquer Ninja Warrior is a replicated obstacle course and training facility for those looking for the ultimate ninja warrior experience. We specialize in training the people who want to be the best. We offer memberships, open gym hours and organized events, such as children's birthdays, adult competitions, etc. We are the only establishment of this kind.
---
707, shopping route
Woodbury,
MN
55125
United States


(952) -378-1285
[email protected]
It is a wonderful facility offering classes, an open gym, competitions and private parties. It is full of obstacles including a warped 21 inch wall: the largest warped wall in the world !!
---
2500 Cleveland Ave N. Suite H
Roseville,
MN
55113
United States


(651) -321-7111
[email protected]
We are an obstacle gym for ninja warriors and mud running athletes. We offer an open gym, classes and space to rent for birthdays. The only obstacle gym in Minnesota that has sandbags, Z-wall, rope climbing, Olympus, 8-foot and 10-foot adjustable wall, bucket brigade, Hercules twister and winch for our athletes.
---
1257 60th St NE
Buffalo,
MN
55313
United States


763-400-4948
Obstacles include: warped wall, salmon ladder, floating gates, quintuple steps, Cliffhanger, devil's steps, 1 ″, 1 1/2 ″ and 2 ″ climbing ropes, cannonball alley, spider climb, Unstable Bridge, Globe Rise, Pegboard Rise, Toss Ring, Cargo Net, Stunt Trampoline to any, Ring River, Heavenly Ascent, Lache Bars (front and side handle), Rope Traverse, Spider Jump, Balance Beam, Pods & Blocks , Rock Walls, Roulette Wheel, Rolling Dice, Sliding Bar, Vertical limit
---
http://ninjasunited.com/st-cloud-classes/

3900 Roosevelt Road, Suite 116
Saint Cloud,
MN
56301
United States


(320) -281-0850
[email protected]
St. Cloud is for beginners and advanced ninjas. The perfect combination of obstacles allows us to organize courses for beginners and advanced. Join your children in class by registering at the same time. Parties, camps and special events are also still going on in St. Cloud. St. Cloud participates in the youth wristband system.
---
https://www.obstacle-academy.com/

7399 Bush Lake Road
Edina,
MN
55439
United States


(952) -452-8770
[email protected]
Parties, classes and camps for athletes looking to test their Ninja Warrior, Rock Climbing, Parkour and OCR skills.
---
Do you know of a ninja warrior gym that we miss in Minnesota (MN)? Let us know and we'll add it. It's totally free!
---
Looking for even more American Ninja Warrior Training Gyms in Minnesota (MN), or local ninja warrior competitions in Minnesota (MN)? Check out our sister site NinjaGuide.com!