Listen to 2 hours of high octane techno from Len Faki's essential mix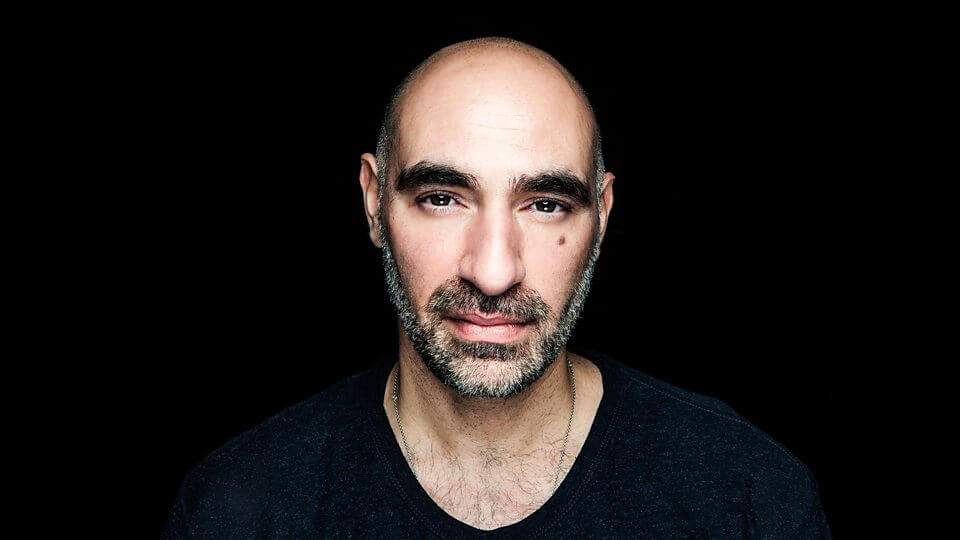 The inhabitant of Berghain embarks on a techno and house training in a large hall.
Rencet BBC Essential's mixes gave us a pretty convincing listening experience. Helene Hauff, Nastia and Charlotte de witte have all recently given us fire mixes, and now you can add Len Faki 'contribution to the famous radio series to your must-see playlist.
The Berghain resident hit the airwaves on Saturday and gave listeners a large-hall mix full of classic sped-up house tracks and raging techno. The 41-track mix includes contributions from Kobosil, Ron Trent, Trevino, DJ Assault and Eduardo De La Calle mingled in the shattering style of Faki. It's the perfect example of why he continues to be one of the biggest names in club music.
Listen to it above. Below you can see Len Faki talking about his career and new challenges as he takes EB.tv by car to Berlin. Scroll down to see the list of Essential Mix sound tracks.
List of tracks:
01. Nocow – Redlight Still [Figure]
02. Kobosil – Asle [MDR]
03. Viers – Leave my mind free [Figure]
04. Truncate – Untitled 02 [Truncate]
05. Traxmen – Let me see your butterfly [Dance Mania]
06. DJ Assault – You can't see me [Electrofunk]
07. Orlando Voorn – In Da Jungle (Chocolate Puma Mix) [Big & Dirty]
08. Mass of Setaoc – Mueh [Figure]
09. Erosion Flux – Emeralds [3024]
10. John Thomas & Barbara Goes – The Mothers Dance 2 [Ethique]
11. Shlomi Aber – Conexion [Be As One]
12. Setaoc Mass – Man Ray [Work Them]
13. Emmanuel Top – Ton [Attack]
14. MD III – Acid feet [More About Music]
15. KT-19941 – Face Your Fate [Puzzlebox]
16. Alex Danilov – Inside (Len Faki Hardspace Mix) [LF RMX]
17. Rumah & Progression – Speakspell [Blueprint]
18. Trevino – Forged (Cleric Bootleg Mix) [White Label]
19. Steve Stoll – Reciproheat (Len Faki Hardspace Mix) [LF RMX]
20. Aquatrax – Stabilize [Aquatrax]
21. Eduardo De La Calle – Orange [Forbidden Colours]
22. DJ Shufflemaster – Untitled (Len Faki Hardspace Mix) [LF RMX]
23. Jock Club – Shock pressure [Ascetic House]
24. Josh Wink – Sixth Sense [Ovum]
25. Ron Trent – Love is the Message [Prescription]
26. Random noise generator – Instrument of change [430 West]
27. Jonas Kopp – Cable TV [Indigo Aera]
28. D Func & Marcel Hesse – Patience (Lewis Fautzi Remix) [Finitude]
29. Philippe Petit – Disappearance [Decision Making Theory]
30. Caught – Dodeca [Resin]
31. Subspace – La Bi Machine [Labrynth]
32. Jeroen Research – Constant Impulse [Figure]
33. Fango – Medulla [Degustibus Music]
34. Trax-X – Gravity [Reload]
35. Pjotr ​​G & Dubiosity – Courier [Lateral Fragments]
36. Sculpture – Untitled [White Label]
37. Lahj – Gears and greases [Crow Castle Cuts]
38. K. Main feat. Parris Love – Take it to the ground [Acacia]
39. Russian Roulette – Your body on me [High Octane]
40. Sonic Infusion – Unfutur [Eye Q]
41. Extrawelt – Zu Fuss (Mutter Mix) [Border Community]
Read more: 15 essential wild pitch remixes from the golden years of '90s house music