Ocracoke Friends of the Library hosts annual used book sale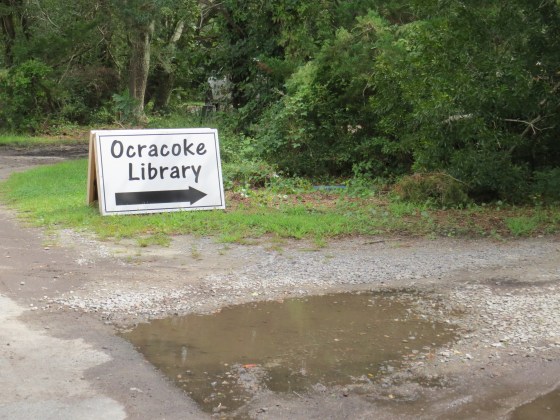 The popular annual Friends of the Ocracoke Library used book sale will begin at the Deepwater Theater on School Road at 9 a.m. on Tuesday, July 6, until 3 p.m.
Light refreshments will be available for purchase.
The sale benefits the Ocracoke Community Library, located on Back Road but still undergoing renovations following damage from Hurricane Dorian.
Operations are temporarily inside the Deepwater Theater.
From 8:30 a.m. to 9:00 a.m., Friends of the Library members will have their first access to the treasure trove of used books – fiction, non-fiction, magazines, children's books and more. If you are not a member, you can register at the door. Annual membership is $ 5 for individuals and $ 10 for families.
After the opening day, the book sale will continue during public library hours from 3 p.m. to 7 p.m. Monday to Friday and Saturday from 9 a.m. to 1 p.m. until the book sale.
People can donate books to this noble cause by depositing them at the library's temporary location at the Deep Water Theater during public hours. Cash or checks will be accepted.
Price of books: Hardcover: $ 3; $ 1 for children's books;
Paperback: $ 1; 50 cents for children's books.
Learn about the goals of the Ocracoke Community Library in the 2021 Annual Report: https://mailchi.mp/cb284a…/ocracoke-fol-2021-annual-report.