Prediction of atomic bomb exploded long before Hiroshima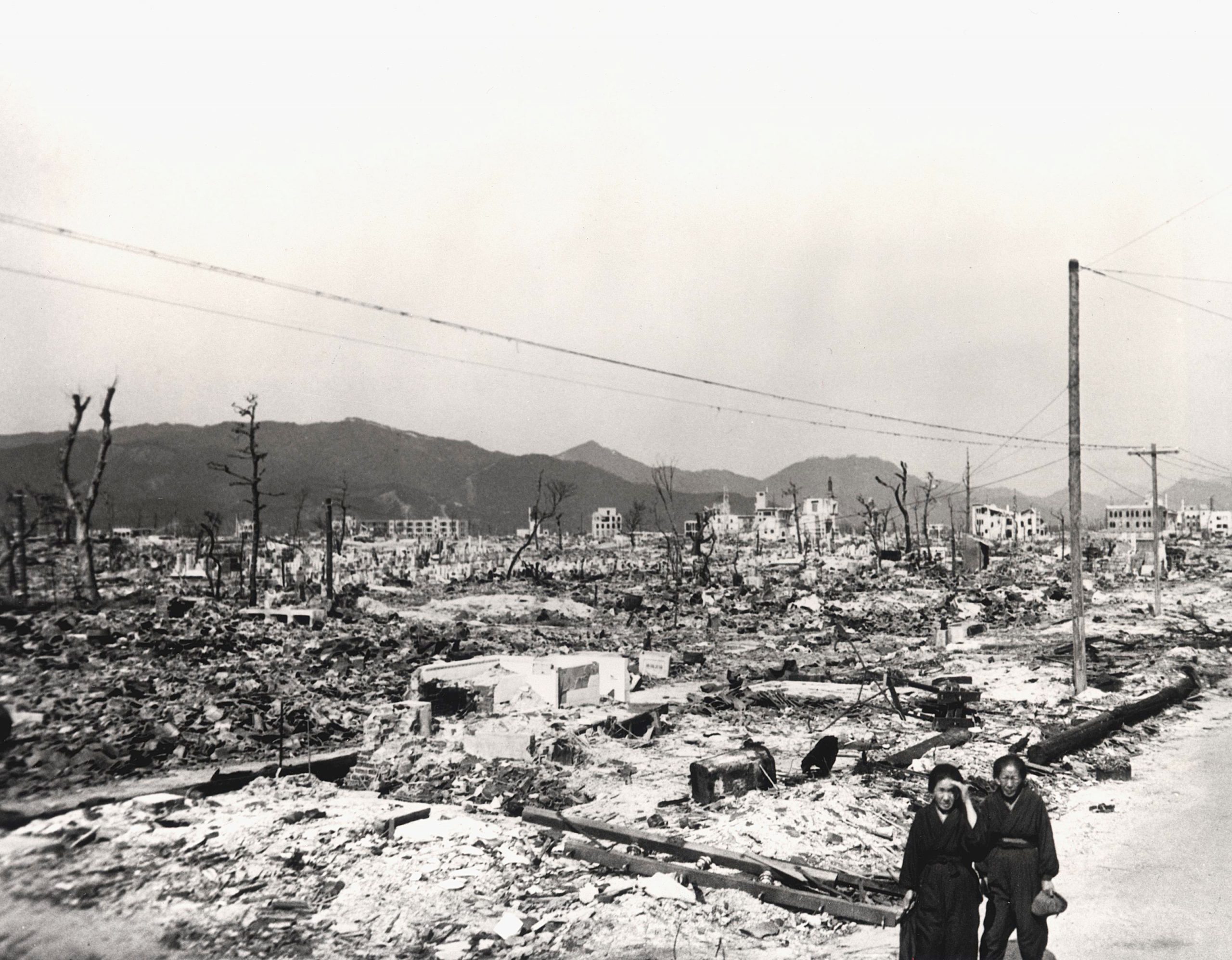 Milton Rothmar, a US Army corporal stationed in Italy, learned the news of the Hiroshima bombing from the Armed Forces newspaper. Stars and stripes. He wrote: "The title said 'Atomic Bomb'. For someone who was brought up in stories like The Final War, it was both a terror and a hope. Man could use it to destroy everything.
But Rothmar couldn't suppress his enthusiasm that atomic energies could be used for less destructive purposes: "Damn it, but it's exciting to hear the words 'atomic energy' used on the radio as if they were talking about the latest car model. I want to yell at everyone 'I told you!' "
His reaction, written the very day he heard the news, may seem oddly prescient: How did he so quickly come to understand all the implications and possibilities of what was supposed to be a top secret weapon?
The answer is he had been thinking of them for years – just like many other Americans. The sudden appearance of a real atomic bomb was shocking, but its nature – and the implications of its use – had been debated for decades. People struggling with the Hiroshima news did it less by learning new information than by remembering things they had known for a long time.
Fascinated by radioactivity
American newspapers were making headlines on Hiroshima hours after the attack. They relied on an announcement by President Truman who began by describing the astonishing scale of the explosion – 2,000 times greater than anything that had preceded – before explaining that it was possible because the bomb in question "is an atomic bomb. It is an exploitation of the fundamental power of the universe.
The surprisingly effective secrecy surrounding the Manhattan Project meant that few expected an atomic bomb to appear during the current war. Many of those who helped make "Little Boy" – the bomb dropped on Hiroshima – may never have known what they were working on. But what Truman meant by "atomic bomb" was common knowledge.
Long before August 6, 1945, the public had a clear (and surprisingly precise) idea of ​​the kind of destruction that a bomb based on the release of nuclear energies would be capable of. So many writers have explored the idea that the turn of the 20th century is sometimes referred to as the "radium age" of science fiction. Eminent scientists have written popular books on how to experiment with radioactive substances at home. It was a concept as well known as the Star Trek chain player could be today.
The result was an intense public fascination with nuclear energy. Crowds flocked to museums to catch a glimpse of a speck of radium, delighted by what the newspapers said was an incredibly potent substance that radioactively "leaked" a tiny fraction of the energy it stored. The big question at the time was whether scientists could find a way to harness this remaining energy and – if they did – if they could control it.
Opinions have varied.
The arguments for uncontrollable atomic apocalypses have often been made by the charter generation of nuclear scientists themselves. Radiochemist Frederick Soddy, in a series of popular lectures, imagined that nuclear power would allow humanity to "make the whole world a smiling Garden of Eden" – and just as easily, with one mistake, to do so. destroy.
From science fiction to FDR
Radioactive substances have gained public attention precisely because of these horrific implications of their seemingly limitless energy. Even what was supposed to be impartial, the educational treatment of the subject tended to become sordid.
As historian Spencer Weart noted, famous British physicist William Crookes explained the energy in a single gram of radium by saying that it was enough to lift the weight of the entire British Navy by several thousand feet. The unintentionally violent image of the explosive demolition of a military target has crept into public discourse. This was the logical conclusion to everything else the newspapers were publishing about the fantastic energies locked in the atom.
Writers of fiction have made these implications explicit.
HG Wells coined the term "atomic bomb" in his 1914 novel, The World Set Free, which depicts a mid-20th century war waged with radioactive bombs that exploded – then continued to explode, poisoning the region with radiation. The novel was dedicated to Soddy, referencing his lectures, and indirectly contributed to real-world nuclear history: it inspired, for example, physicist Leo Szilard to reflect on the implications of his theory of neutron chain reactions. Szilard then lobbied FDR to launch research into a nuclear program.
Wells was neither the first nor the last author to explore the explosive potential of atomic energies. Comics, pulp science fiction magazines, and popular science literature of the time were crisscrossed with speculation about atomic-powered spacecraft, radium bombs, and radioactive monsters that emitted mysterious rays.
Some were absurd flights; others were excellent summaries of current nuclear science. Both kinds had the same effect: perpetuating the discussion about what the atomic future would look like.
This speech was often quite optimistic – nuclear medicine and cheap electricity were on people's minds too – but bombs were always a part of it.
Emotionally charged
Oddly enough, atomic bombs were discussed more before the start of the war than during it, in part thanks to wartime paper restrictions that strangled some science fiction magazines.
The technical problems of building a fission weapon were already known before the war. There was less open talk about the possibility that these obstacles could be overcome soon. Military censors have discouraged magazines from publishing articles about atomic bombs, although at least one savvy editor has claimed it was such a common conspiracy that suddenly banning them from printing would signal to the enemy that the United States was making progress on such a weapon. .
The months following Hiroshima and Nagasaki were filled with emotion for Americans: the joy of the end of the war mingled with concern at the scale of the destruction and the fear that such weapons could one day. be used against them.
Atomic bombs and all their moral and technological implications have been brought up again in pulpits, cartoons, newspaper editorials and science fiction. But if this was a more urgent discussion now, it was none the less familiar.
Matt Lavine is an assistant professor of history at Mississippi State University.
The Conversation arose out of deep-seated concerns about the degradation of the quality of our public discourse and the recognition of the vital role that academic experts could play in the public arena. Information has always been essential to democracy. It is a societal good, like drinking water. But many now find it difficult to trust the media and experts who have spent years researching a topic. Instead, they listen to those with the loudest voices. These uninformed views are amplified by social media networks that reward those who spark outrage instead of insight or thoughtful discussion. The Conversation seeks to be part of the solution to this problem, to make the voices of real experts heard and to make their knowledge available to everyone. The Conversation is published every night at 9 p.m. on FlaglerLive.
---
style = "display: block"
data-ad-client = "ca-pub-2261164710703566"
data-ad-slot = "6463627260"
data-ad-format = "auto"
data-full-width-responsive = "true">
Previous conversations:
How this summer is changing our understanding of extreme weather
A warning for coastal cities: what the Miami seawall will not protect
Here's why you need to mask yourself indoors again, even if you are vaccinated
Can we cancel "Cancel Culture"?
Ghostly Olympics, soulless, absurd
Behind the Mass Protests in Cuba: The Misery of Covid and US Economic Sanctions
The bias is natural. How you deal with it defines your ability to be fair.
Why some young evangelicals are leaving the faith
Racism inherent in anti-vaxx movements
63% of workers who file an EEOC discrimination complaint lose their job
Behind Ben & Jerry's West Bank Decision: Israel Losing Public Opinion Battle
Domestic violence 911 calls increased during lockdown, but police reports and arrests declined
Yes, Covid can cause infertility and sexual dysfunction. But vaccines can't.
Is Islamophobia Hate Speech?
The seduction of propaganda
Ignoraunce Incarno: the wrong calls to cancel Chaucer
Most of the deaths from Covid in England are now among the vaccinated. Here's why it shouldn't alarm you
The risk of flooding at high tide will increase 5 to 15 times over the next 15 years, putting coastal economies at risk
Protests in Cuba: 4 Essential Readings on Dissent in the Post-Castro Era
Zaila Avant-garde, 2021 national spelling contest champion, stands where black children were once excluded
Trump before Trump: when Nixon vice president Spiro Agnew attacked the media
Five lessons to bring the truth back to politics
Yes, states received more money from Washington than they needed for Covid relief
Trump can't beat Facebook, Twitter and YouTube in court, but fight could be worth more money than victory
Should Supreme Court Justices Have Term Limits?
Critical Race Theory: What Is and What Isn't, Governor DeSantis
Weightlifter Laurel Hubbard's debate, 1st transgender woman in individual sports at the Olympics
With backing from Bill Cosby, Phylicia Rashad becomes one of many deans to tweet in trouble


See the complete archive of conversations