Pride reads: "A Wonderful Light" by Freya Marske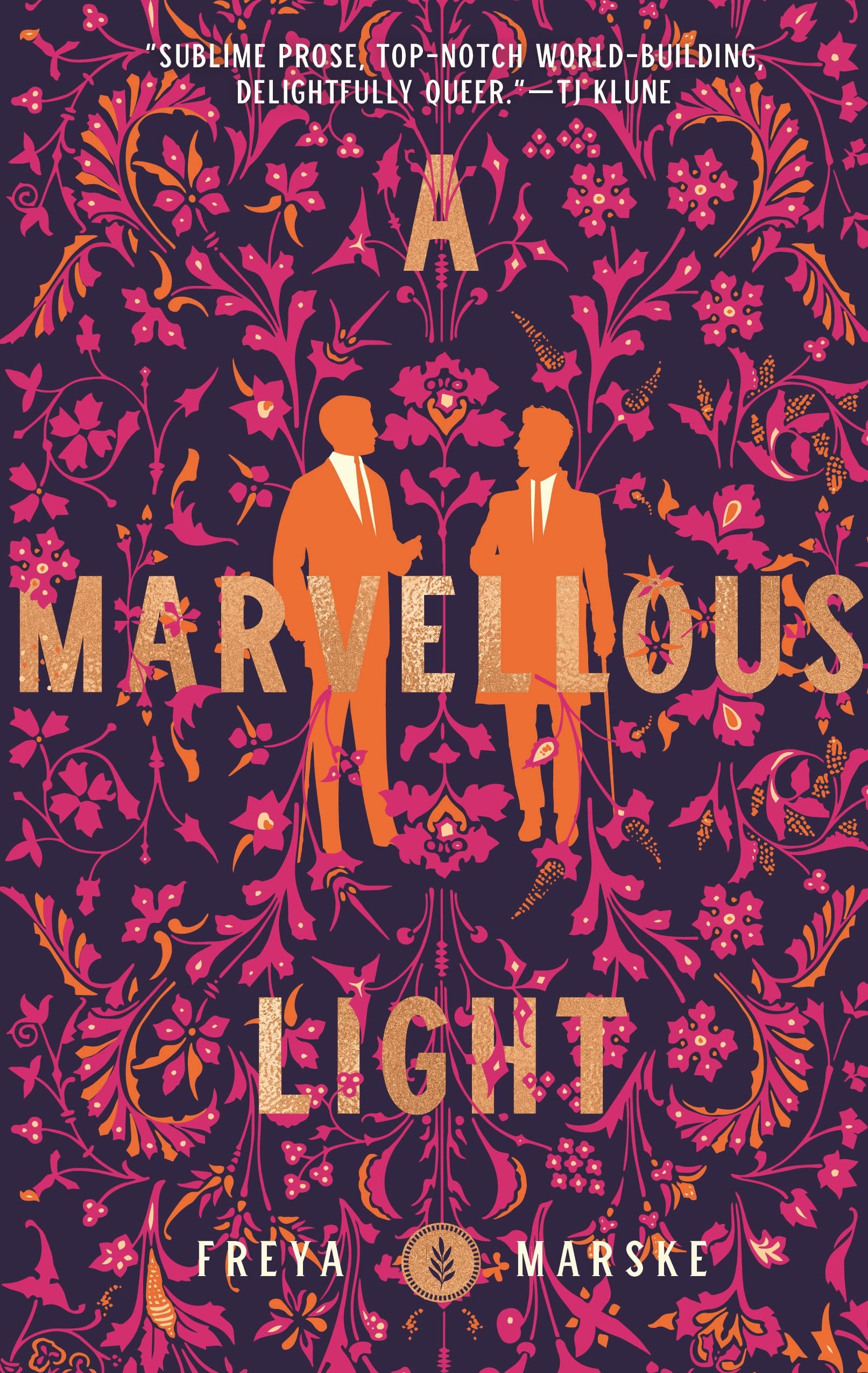 My third book for Pride Reads is a lot like my first – at least on the surface. A Wonderful Light has the same basic principle as witch mark; there is a murder, and the two men trying to solve said murder fall in love during the process. Besides, there is magic.
Robin Blythe is a lesser lord who recently inherited his title and government position – a liaison between magical and non-magical communities. It's a job he shouldn't have gotten, considering he had no idea magic was even a thing until Edwin Courcey, his magical counterpart, showed up at a meeting. . Edwin, the youngest son of a family of "old magicians", is determined to get rid of Robin at the first opportunity. His plan is thwarted when Robin is accosted on the way home and is cursed.
Hey, look, I did the thing again, where I picked up a book not realizing it was the first in a series. A Wonderful Light is the first book in "The Last Binding" trilogy, the second of which will be released later this year and focuses on Robin's sister, Maud. The secret to the final affair is what Robin and Edwin discover as they both attempt to break Robin's curse and learn what happened to Robin's predecessor.
For a first volume, it is extremely well paced. The first chapter is the perfect hook to draw you into the mystery and reveals a few bits of information that the characters themselves won't learn until halfway through the book. There are layers to the plot that they uncover as they go along, but there are still questions that linger when it's over. Not to mention that this book doesn't suffer from the problem of concluding too quickly; nothing in the climax feels undeserved or abrupt. And it perfectly sets up other installments.
Enough time is spent establishing the characters of Robin and Edwin that when they inevitably end up together, it doesn't feel rushed or forced – even though in canon the two have only known each other for a short time. . It's set in Edwardian England (there's even mention of Oscar Wilde's trial), so be prepared for a lot of longing and desire, even after sleeping together for the first time. Robin isn't used to having a partner, and Edwin doesn't know what to do with Robin's easy affection, so there are misunderstandings and hurt feelings as they try to deal with their relationship change. . (And yes, there are sexy moments! No fade-outs in this book.)
I love their relationship so much. Yeah the plot is fascinating the world building is awesome but this book is about those two and oh man Marske just nails this. I wouldn't call them enemies to lovers because Robin seems genuinely interested in getting to know Edwin, but Edwin is absolutely determined not to like Robin until they sleep together. It's a fun push-and-pull dynamic, and since the book is written from alternating viewpoints, you can get inside both of their heads.
The world building, like I said, is pretty awesome. Robin is a stand-in for the reader as he is thrust headfirst into a world he never knew existed. Thanks to being uninformed, Marske is able to explain how magic works in this world and describe some of the magical government structure without it sounding too much like a dump of information. Hopefully we'll learn more in the next book, as I'm extremely intrigued by how everything is put together.
I wouldn't go so far as to say A Wonderful Light is fun because there's real danger (and the murder that kicks it all off is pretty brutal), but then it's is fun. It's witty and engaging, and I was really interested in the characters and the story. I kept trying to figure out the mystery before them (and failed miserably). I can't wait to see what happens next!
——-
A Wonderful Light by Freya Marske is published by Tor.com and is currently available wherever books are sold.
Check out more of our pride readings!
Author:
Jamie Sugah
Jamie holds a BA in English with a major in creative writing from The Ohio State University. She self-published her first novel, The Perils of Long Hair on a Windy Day, available on Amazon. She is currently an archivist and lives in New York with her ninja vampire demon cat. She covers TV, books, movies, cartoons and conventions in the New York area.
–
Read our before commenting.
Do not copy our content in its entirety to other websites. Links are encouraged.
Copyright © The Geekiaire
Related