Quentin Tarantino insists on NFT sale of Pulp Fiction script despite lawsuit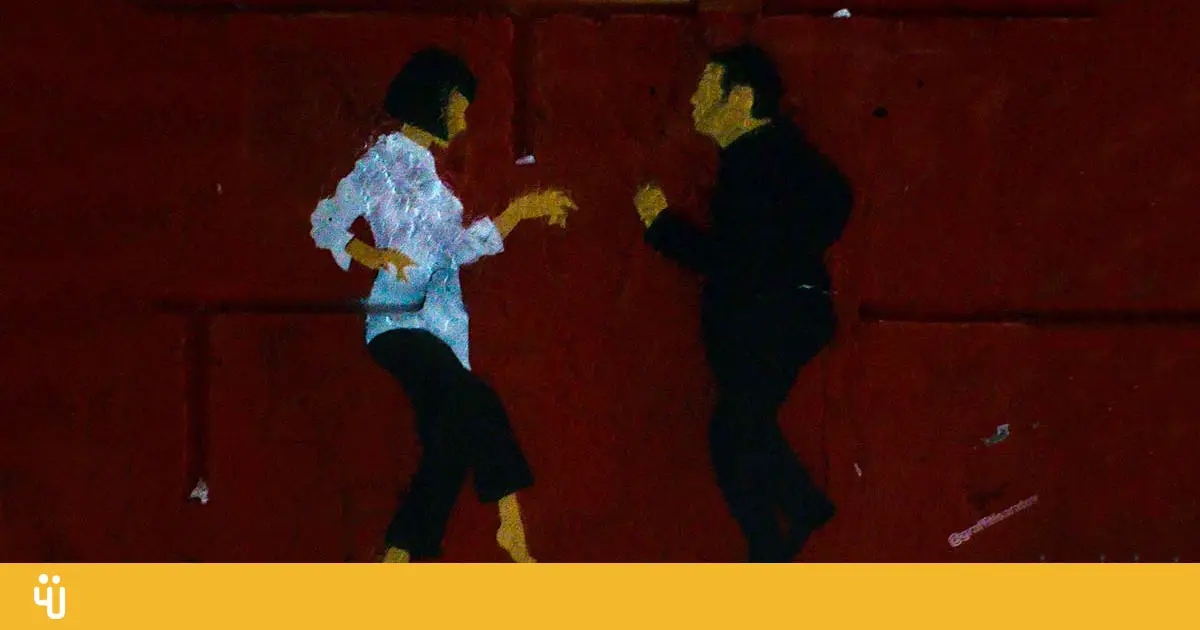 Taking advantage of the legal loopholes in copyright law relating to NFTs, Quentin Tarantino creates his handwritten script Pulp Fiction.
Quentin Tarantino launches the sale of his Pulp Fiction NFT series, despite Miramax threatening him again with a copyright lawsuit.
Related | "NFT" searches exceed those of "Crypto"
The filmmaker, director, screenwriter, producer, film critic and actor will launch his project, dubbed Tarantino NFTs, on January 10, and the drop will feature unique digital assets from the original handwritten script of the cult 1994 film.
The script was created in collaboration with SCRT Labs, divided into several iconic scenes and accompanied by a vocal recording where Tarantino comments on the importance of the work.
"I wrote the entire Pulp Fiction script with my own hand, from the first page to the last page" Tarantino said in an interview posted to YouTube on December 29. "It's sort of sitting in a filing cabinet in my office on a filing cabinet, and the only other person who ever saw it was the typist in 1993."
The collection's prestigious and culturally historic pages also feature doodles, notes, and scenes that never made it to the film's final cut.
Following Tarantino's announcement of the project, Miramax, the film studio that produced the 1994 classic and still owns its intellectual property rights, filed a lawsuit against the director.
"Tarantino's conduct has compelled Miramax to bring this legal action against a valued employee in order to enforce, preserve and protect their contractual and intellectual property rights relating to one of Miramax's most iconic and valuable cinematic properties. " the company wrote.
Tarantino intends to move forward with the NFT sale, however, although Miramax maintains that it "Owns the rights to develop, market and sell NFTs related to its in-depth movie library." "
Tarantino's lawyers have since contested this on the grounds that the intellectual property laws in the Metaverse and NFTs, in particular, are still unclear.
The secret is out! #TarantinoNFT officially arrive in January! 🚨

We have details on how and when to buy, as well as exciting news on new projects underway. To rejoin @SecretNetwork and make history with your own Tarantino #Pulp Fiction #NFT! : https://t.co/MByhu92Ipr pic.twitter.com/eyMujEofas

– Tarantino NFT (@TarantinoNFTs) January 5, 2022
Meanwhile, interested collectors can already fill out an interest form to join the project's waiting list before the NFT releases.
---
you might also like
---
More Lifestyle
---
Chipolo Introduces New Find My-Compatible Wallet Tracker
Posted on January 9, 2022


0
Chipolo expands its line of Bluetooth enabled item tracking products with Find My with the launch of the slim and stylish CARD Spot.
KFC Launches Nationwide Rollout of Plant-Based Fried Chicken
Posted on January 5, 2022


0
The war of fake poultry is on: KFC adds its Vegetable Fried Chicken to the menu of all its American restaurants. " The mission…
An esports high school to open in Japan soon
Posted on January 5, 2022


0
Students will study video games alongside the standard Japanese high school curriculum at the first such institution.
Secretlab launches limited edition Pikachu and Charizard gaming chairs
Posted on January 3, 2022


0
Secretlab has released two Pokémon versions of its TITAN Evo 2022 gaming chair as part of a limited edition collection for…
Xbox presents the exclusive Master Chief Funko Pop! Figure
Posted on January 3, 2022


0
The new Bighead Collector's item celebrates Halo's 20th anniversary and is available for pre-order from the Xbox Gear Shop for $ 17.
LEGO launches the official Sonic the Hedgehog set
Posted on January 2, 2022


0
Almost three years after the idea was first put forward, LEGO has released a perfect Green Hill Zone for Sonic…
Microsoft commemorates Xbox history with Red Ring of Death poster
Posted on December 20, 2021


0
Xbox continues to commemorate 20 years of Xbox with the launch of a "Red Ring of Death" poster.
Microsoft creates an Xbox museum to celebrate its 20th anniversary
Posted on December 1, 2021


0
Xbox has opened a digital museum where gamers can explore the best moments in console history as well as their…
Fortnite will end Chapter 2 with a final event on December 4
Posted on November 30, 2021


0
Epic is set to close Fortnite Chapter 2 with a final event that will see teams from…