Sailors could return to the future with a thrilling rise to rival 1995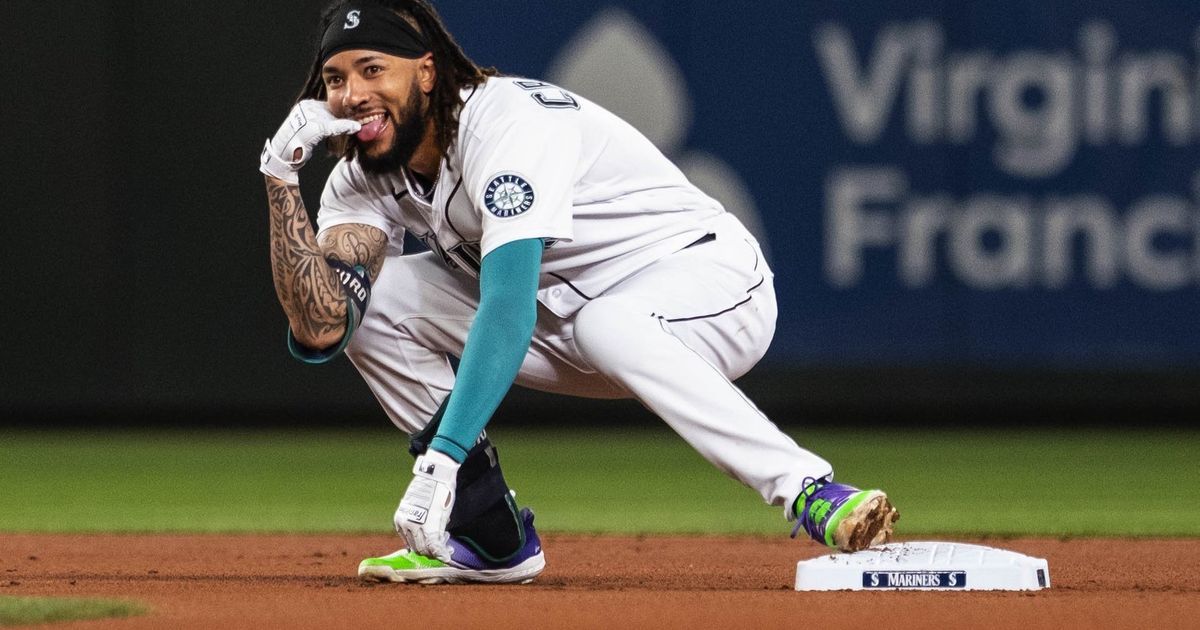 For years – decades now, in fact – the Mariners have hung on to the mystique of 1995, and it's hard to blame them. It was almost cinematic in the way it played out, a true rag-to-riches baseball story with the anxiety of the stadium battle as a backdrop. The creative tension was irresistible: To go or to leave the city.
In the years that followed, however, the fatigue of 1995 developed. When the pinnacle of Mariners baseball is over a quarter of a century old, fans are understandably eager for new drama to supplant it. Instead, they've had an endless playoff drought that only highlights the gaping hole in Seattle baseball lore.
Which brings us to the present day, where the new '95 could finally happen before our incredulous eyes. Yes, that potential Mariners playoff run remains a long shot, even after another thrilling win on Tuesday; but improbability is what gives it its weight. If the M's can pull it off – and that's a gigantic "if" the size of Dae-Ho Lee – this would be Seattle's most compelling, captivating and fantastic baseball saga since the M's crushed the Angels in '95. .
Think about what it would take to get there. The year began with Kevin Mather's unsettling explosion in spring training which created a depressing mood from the start. Injuries have plagued them throughout the season, and COVID absences have hit them as well. Countless times they have seemed on the verge of losing their relevance, most recently when they went 2-4 on the final homestand to be four games behind three teams in the wild card race, with only 16 to play.
At this point, it was obvious that only a miracle would keep them alive. I tweeted that it would take a 14-2 final for the Mariners to have any hope. It had been a great ride that had gone on longer than she was allowed to, but it looked like the fun was over.
It turned out that it was only just beginning. The Mariners went 8-2 on their road trip, with some touching comeback wins, then came home and routed the A's on Monday. Then on Tuesday, in another unbearably tense game, they held off A's, 4-2, in a difficult start on two days off by Tyler Anderson in place of struggling Yusei Kikuchi.
They are, surprisingly, only four wins away from this 14-2, with four to go (unless a 163rd game is required). To use the 1995 slogan, they simply refuse to lose. And so they still have a chance to fight, with maybe the leeway for one more loss.
Or maybe not. They could win and fail, as they are still grappling with three teams. Permutations and combinations will give you a migraine – but it's the right kind of headache, if it's possible. Just trying to figure out who the Mariners should root for in the current Blue Jays-Yankees series requires input from a Harvard probability professor.
If the Mariners end their 19-year playoff drought by knocking out three teams with a two-and-a-half-week push in which every game is a virtual staple, it will be the stuff of folklore. If they increase the degree of difficulty by needing a playoff game (shades of 1995, again) to get to the wildcard playoff game, so much the better.
Even if the Mariners fail, they gave a big gift in September – the gift of discord, games that matter in September. I cannot honestly say that the city is electrified as it was in 1995, at least not yet; the crowds on this homestand were disappointingly rare. But in 2021, there are so many factors driving attendance that I won't draw any conclusions. Suffice it to say, it's hard to shatter 20-year-old disillusionment with a hot streak – but that's the way to do it.
Yes, the Mariners have teased the past two decades before with periodic forays on the sidelines of contention. And it can still be seen as a tease if they end up outside the playoffs. The difference this year is that they don't tiptoe or meander the stretch, but end up in a scorching climb. To me it has a different feel – one that makes you think they might be on the verge of making this a perennial event instead of a one-time event. Particularly with the agricultural system ranked No. 1 ready to inject new talent.
Scott Servais, who is set to get his hands on AL Manager of the Year, said ahead of Tuesday's game that Mariners players are not too excited, nervous or excited being at the heart of the contention on September 28. Not obviously, anyway, and that's exactly how he likes it.
"I'm very proud to say that I really don't notice anything much different," he said. "Probably before I got into this job, I was thinking like maybe a normal person -" Oh, they're coming into the stadium today and they're locked up. They are intense. They are doing everything they can to win this game.
"The kind of consistent message I have with guys when we have a batting meeting or different things like that is to keep doing what you're doing. Keep fucking up. Keep having fun. Continue to help each other.
"It's a fun game and we have to enjoy it. Our guys liked it and it hasn't changed. They will be there, they will watch a game on TV. Half will be in the dining room to eat, arguing about fantastic football and all that is going on in the world. This is what we have been doing all year. Why would we change now? "
What the Mariners want to change is their perception of their franchise, adding – finally – another chapter to their admittedly meager success story. And this chapter reads like pulp fiction, but it's very, very real.
No need to denigrate, degrade or forget what the Mariners did in 1995; it was really beautiful. He just needs some company.