"Song for Cantalagua": Wednesday Webcomics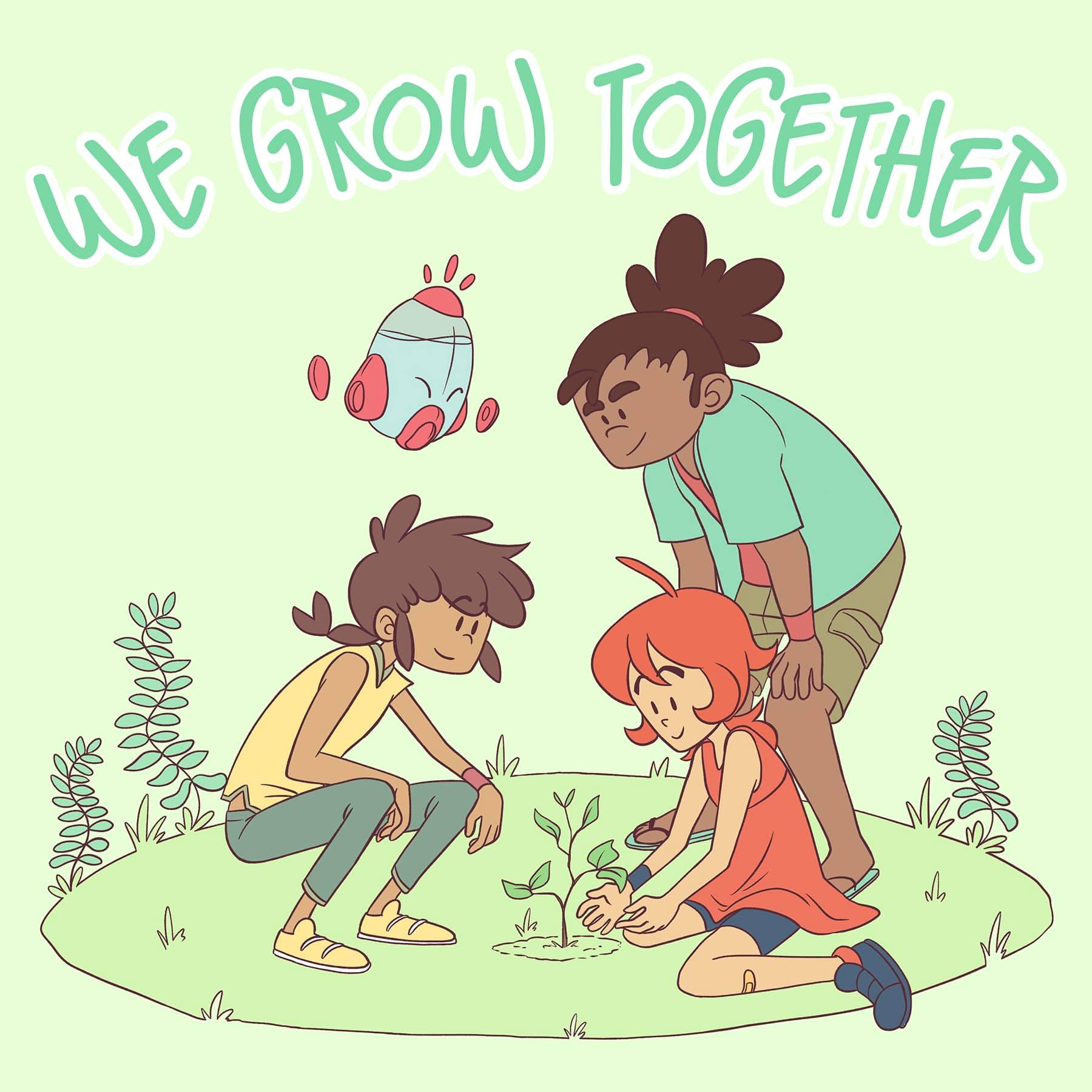 The creative team behind the webcomic Song for Cantalagua weaves a complex story about community and valuing the little things in life.
In Song for Cantalagua, Nila, 13, lives in the idyllic and diverse town of Cantalagua. People from other countries came to visit to appreciate its natural beauty. However, a shadow now covers Cantalagua and Nila must discover a mysterious phenomenon before it's too late.
With lush visuals and endearing character dynamics, Song for Cantalagua succeeds in creating a calm but captivating story. The high stakes of a dying city don't overwhelm or bog down the potential of this webcomic. Moreover, the story shows the power of moments of silence on dialogue. Cantalagua, more than a tourist stage, is full of people from all walks of life. And we see it through Nila's lovely eyes.
Nila's story arc begins with her dream of the river and waterfall that silences her. From there, we get a glimpse of her world and the people she interacts with, including her friends. She helps around her house (called the lighthouse) and takes care of any unattended plants she spots. His need to help others leads to his own lack of self-care.
His adventure to save the city from potential disaster provides him with meaningful lessons without using didactic tone. This webcomic is packed with dynamic characters and an unflinching level of world-building realism.
The webcomic, originally conceived by Maria Izquierdo, is produced by Antar Castro, Rocio Salazar, Marisol D. and Noemi Ro. Gerado Blas does the apartments. The webcomic is written by Paulo Esparza.
Song for Cantalagua is available to read online. The webcomic is also available to read on WebToon.
–
Learn more about the creative team here. You can follow them on Twitter. You can support them on Patreon.
–
For more great webcomic recommendations, check out our Wednesday Webcomics Archive!
Author:
Brahidaliz Martinez
Brahidaliz (pronounced Bra-da-leez) is a 2019 graduate of American University's MFA in Creative Writing program. Their cross-genre chapbook, Coquí's Song, is forthcoming (2023) with Mason Jar Press.
Pronouns: he/they
–
Read our before commenting.
Do not copy our content in its entirety to other websites. Links are encouraged.
Copyright © The Geekiaire
Related