The 15 Best Star Wars Comics You Must Read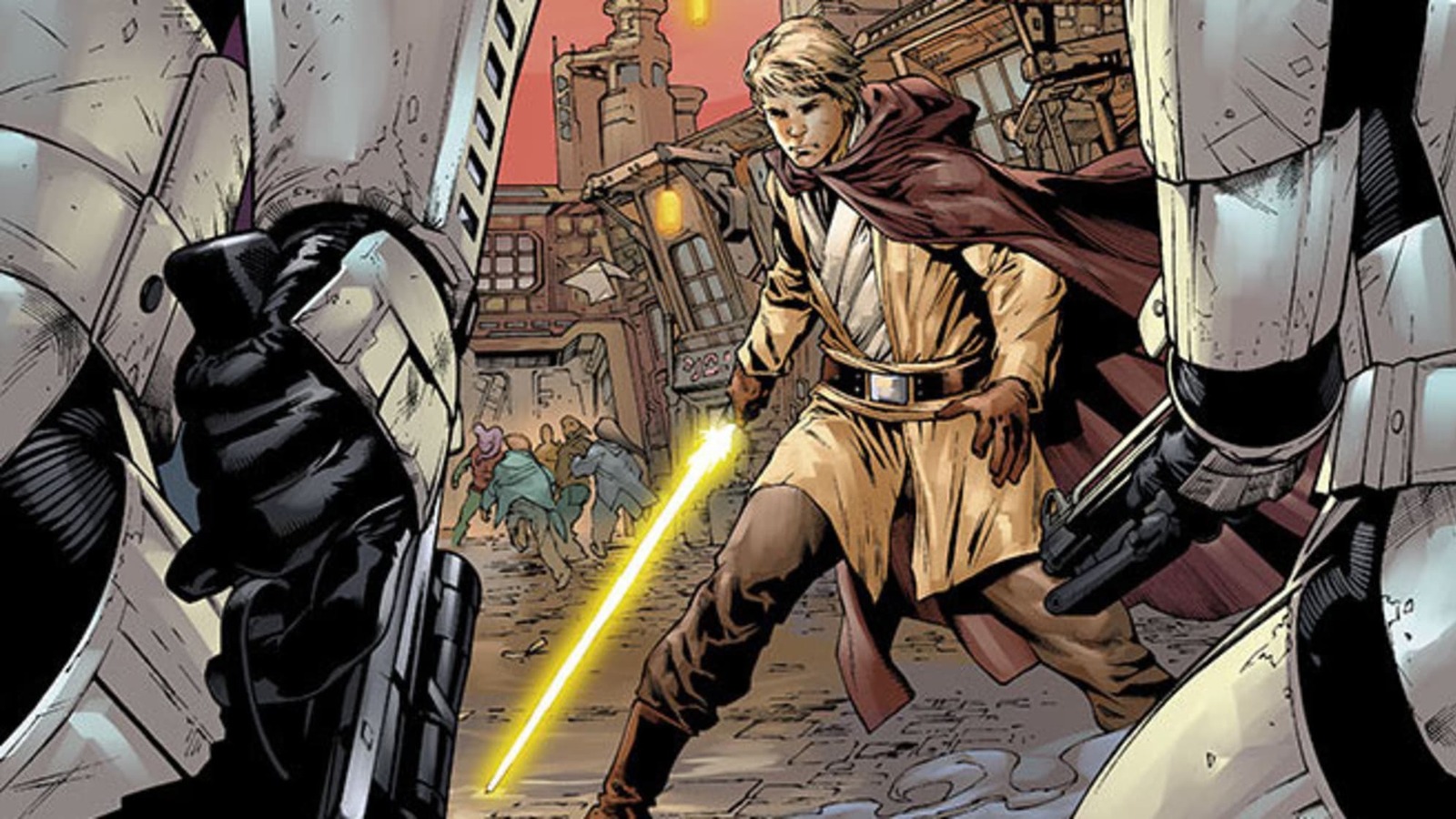 Leading up to "The Phantom Menace," Lucasfilm was eager to tell a new set of stories that would introduce fans to the universe of the prequel trilogy. Like classic Marvel comics of the '70s and '80s, Dark Horse's "Star Wars: Republic" series filled in the gaps of the events that took place before, between, in the middle, and after the three prequel trilogy films.
Beginning in 1998, the "Republic" series launched with a storyline set on Tatooine that followed Jedi Council member Ki-Adi-Mundi (played by Silas Carson in the films). Ki-Adi-Mundi searches for the Jedi Shared Hett, who had abandoned the Order to live as a Tusken Raider and train his son, A'Sharad, as his apprentice. Mundi is tasked with bringing A'Sharad back to Coruscant, but the two must join forces to fight the force-sensitive bounty hunter Aurra Sing.
After the release of "Attack of the Clones" in 2002, the "Republic" series became the main "Clone Wars" comic book and chronicled the war effort from the perspective of characters like Count Dooku, Yoda, Mace Windu, Anakin Skywalker, Obi-Wan Kenobi and Kit Fisto. Rogue Jedi Quinlan Vos and Sith sidekick Asajj Ventress were prominent characters. When the Republic collapsed in "Revenge of the Sith," the "Republic" series continued as "Dark Times."