The 2021 Best of HONOLULU issue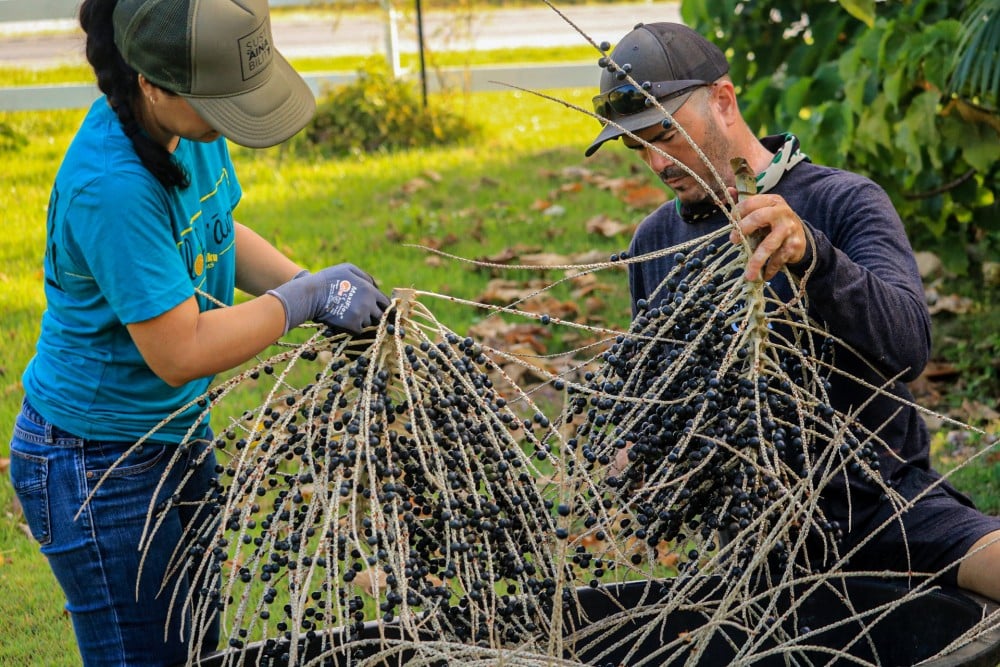 Sometimes it takes almost a decade for an idea to bear fruit. And we think this one is one of the best.
I
n 2008, Kylie Matsuda-Lum and her husband, Judah Lum, planted seeds and waited.
When berries appeared on the branches eight years later, they harvested the first açaí ever grown on the 5-acre Kahuku farms, washed them, took a bite and thought, "We planted the wrong variety. It turns out that instead of the sweet blueberry flavor that we all know, acai berries have "a kind of neutral earthy flavor," says Matsuda-Lum. "It's got a lot of oils and body, but it doesn't have the berry flavor punch." Not to mention that the fruit, which must be hand-picked from acai palms so tall that it takes a tractor to reach them, only had a thin layer of pulp that was difficult to remove without breaking the enormous ones. seeds inside. It took a lot of trial and error, but in 2017 Kahuku Farms released what is arguably the first bowl of acai grown in Hawaii and ran out before the next harvest season began in July. Now the farm grows enough berries to freeze them and then serve them year round, and waits for their next batch of palms, planted four years ago, to start flowering.
The Kahuku Farms açaí bowl is one of our more than 250 Best of HONOLULU winners for 2021, starting on page 26. Some of the winners are celebrating 122 years in business (City Mill) while others are the proceeds of pandemic holidays (Paradise Monarchs). But, as always, from where to buy fishing gear to locally designed dressing gowns, our list is mostly local.
Photo: Karen DB Photography
---
SEE ALSO: We Tried It: Our Family Guide to Kahuku Farms Café in Hawai'i
---
Do you have a good story? Join me at [email protected]
Read all of these stories in the July-August issue of HONOLULU magazine. Available on newsstands in July, or buy the issue on shop.honolulumagazine.com. Subscribe to print and digital editions now.