The best carrot juice recipe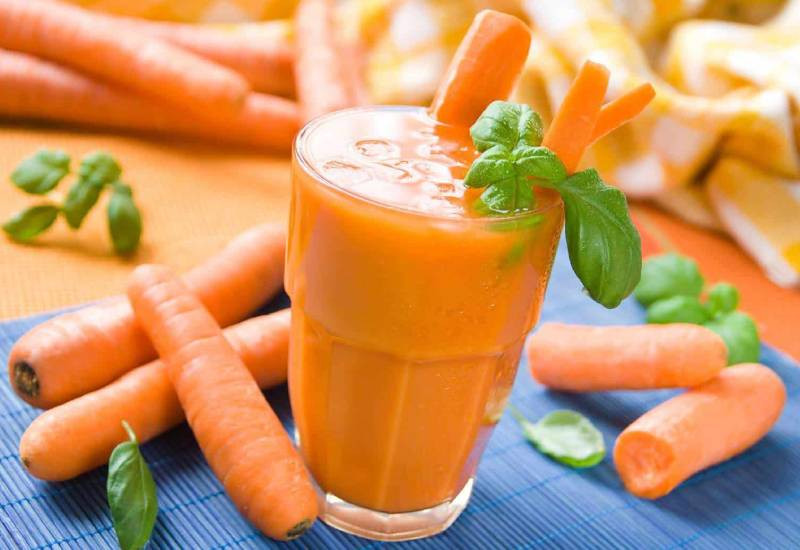 When we think of carrots, we see them as a vegetable that we put in stews, salads or cakes. However, we can also use this nutritious vegetable to make smoothies and juices.
If you're wondering why carrots are so important, we can start with the most common reason why they improve eyesight.
In addition to improving your eyesight, some studies, including one highlighted by the National Center for Biotechnology Information, show that carrots may have benefits for cancer prevention. They can also be very beneficial for lowering cholesterol levels and reducing the risk of heart disease.
Plus, carrots contain a key ingredient (beta-carotene), which helps slow down oxidative stress in the skin, giving you healthier, more glowing skin.
That being said, here's how to make the most delicious carrot juice at home:
The ingredients of this juice are very simple. This should be enough for one or two servings so you can adjust accordingly.
What you will need:
2 medium sized carrots
1 lime
1 cup of water
fresh ginger
Sugar or honey (optional)
The first step
Wash and peel your carrots well. When done, cut them into small cubes and place them in your blender or juicer. Next, wash your ginger well to remove any dirt. You will then cut them into smaller pieces and add them to your blender.
The next step is to add a cup of water to the mixture. Once you're done, seal your blender or juicer and blend well.
Second step
Once you are done mixing, grab a jug and a colander. Strain the juice and discard the excess pulp.
Next, slice your limes and squeeze the juice through the strainer to remove the seeds and pulp. If you don't mind having some pulp in your juice, you can carefully remove the seeds and squeeze the juice directly into the mixture.
When done, you can add sugar for a bit of sweetness. For healthier options, you can opt for brown sugar or honey. Mix well to marry all these unique flavors.
Third step
Finally, it's time to serve. If you want to enjoy it as a cold drink on a hot day, you can add a few ice cubes to your glass. To complete this carrot juice cocktail, garnish and enjoy.
Tips:
With this recipe you can try different interesting combinations. You can swap the limes for pineapples, lemons, or oranges and then see which one you like the most.
If you are also someone who also likes a little spice in your juice, you can also try adding a pinch of cardamom or cinnamon.
Enjoy!
Related Topics