The Joy of Historical Fiction Research ‹ CrimeReads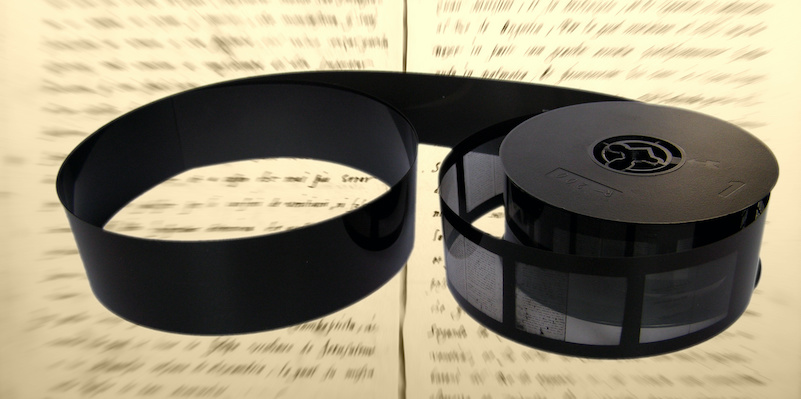 On April 13, 1922, two pipe bombs exploded in a building on Eldridge Street on Manhattan's Lower East Side, destroying the top half of the building and spreading panic in the sleepy neighborhood. Less than two years after the devastating Wall Street bombing, the city was on high alert for any signs of anarchist insurgency. Predictably, police arrested two Italians, Gasparo Latiano and Rosario Ficilia, accusing them of attempting to kill one of the building's residents in an unspecified vendetta. It does not appear that they were ever formally charged.
I've been fascinated by this forgotten piece of New York history ever since I stumbled upon it over a decade ago. I was struck by the absolute horror of the New York Times report, which is just 350 words and includes details of plummeting stairs and flying pieces of plaster that left residents "with bruised and cut bodies and faces and with bleeding feet." It's compelling storytelling without any historical significance, and it captures something essential about writing historical fiction: research is my favorite part.
My fascination with news archives began when I was a child, when my father first took me to the microfilm section of the local library to read the newspaper for the day I was born: August 27, 1987 Alongside sleek fashion ads featuring fierce haircuts and huge shoulder pads, I saw stories about the Democratic primaries, nuclear disarmament, and right-wing attempts to ban "humanist schoolbooks." from Georgia Public Schools. I was hypnotized by this window on the past. Since then, I read the old newspapers.
The 1922 bombing inspired me to write a radio play, a series of adventures about bootleggers and anarchists in Prohibition-era New York. I spent months scouring the archives, compiling articles about shootings in the streets, a bomb maker blown up by its own explosives, and a corset store that served as a front for rum runners. Trying to create a narrative using all this wild material, I failed miserably, but I didn't care. Reading these articles was reward enough.
The article continues after the ad
Newbie writers are warned not to overdo it with their research. Too much detail can overwhelm a story, they are told. Too much reading can sap your enthusiasm for writing. These pitfalls are real, but for those writing anything not directly based on their own lives, research is key. Done right, it can be fun – the rare element of writing where failure is impossible, where the process can simply be enjoyed. To that end, I've put together four rules for historical fiction that almost won't seem to work.
Start with a plan
Unless your topic is exceptionally obscure, when you begin your search you will likely find an overwhelming amount of material. (If you're writing about something really obscure, you're in luck! Just invent what you need.) Before emptying the local library shelf, plan your attack. Choose two or three springs and pick them dry. Chances are they'll give you everything you need.
I also recommend setting a specific duration for your research period, perhaps while you complete something else. Learn all you can in six weeks and move on. You will have something to start with.
Read weird books
The more accurate your sources are, the happier you will be. If you're writing about New York in the 1890s, a Golden Age investigative story will only get you so far. Far better to spend your time rummaging through the archives of the Police Gazette, the most important tabloid of the time, where on two pages you will find stories of rat fights, female factory workers brawling with scabs and Professor John Whitman, who could lift 225 pounds with his teeth.
The article continues after the ad
Period newspapers, books, and magazines are essential, not just for the characters they portray, but because they show what mattered to people at the time. Old guides and maps are also invaluable – I keep the 1939 WPA guide to New York next to my desk at all times. The most valuable thing you can get from your research is not hard facts, but the mood of the time and place. Once you absorb this, your stories will come to life.
If you're bored, stop
In act oneMoss Hart writes, "Sometimes it is better for a writer to let a vivid imagination roam his chosen field than to research that field. an inch away from his life," suggesting that you only need to know a little more than the audience to gain their trust.
With historical fiction, I think it's necessary to go a bit further than that – our readers are more likely to check facts than a 1930s Broadway crowd – but there's no reason to go beyond pleasure. Remember you are writing a story, not a research paper. Not only do you not need to learn everything, you probably shouldn't. It will only weigh you down.
Don't use it all
I've never been a Hemingway fanboy, but I agree with him on two key points. The first is that daiquiris are underrated. The second is that he was right when he wrote, in Death in the afternoonthat "If a prose writer knows enough about what he is writing, he may omit things which he knows and the reader, if the writer writes sincerely enough, will have a feeling for these things as strongly as if the writer had declared them."
The article continues after the ad
By researching, your job is to enrich yourself with as much knowledge on the subject as you are interested in. This will allow you to write with confidence, the most important tool a writer can have. The reader will respond.
Unused material is never lost. Even after the implosion of my radio play, I never stopped hanging around in newspaper archives. When I wrote my first novel Western coast—including the last sequel, West side lights, released on March 8 — the counterfeit corset saleswoman featured prominently. And the explosive building on Eldridge Street bounced around in my head for a decade before I used it to kick off my newsletter, strange timeswho documents the strangest news never printed in the 1920s New York Times.
Even if I had never done anything with it, I would have been happy to hear the story. I like a good story, true or false, useful or not. I will never have enough.
***