The 'Queer as Folk' Reboot Has a Trailer, and It Looks Good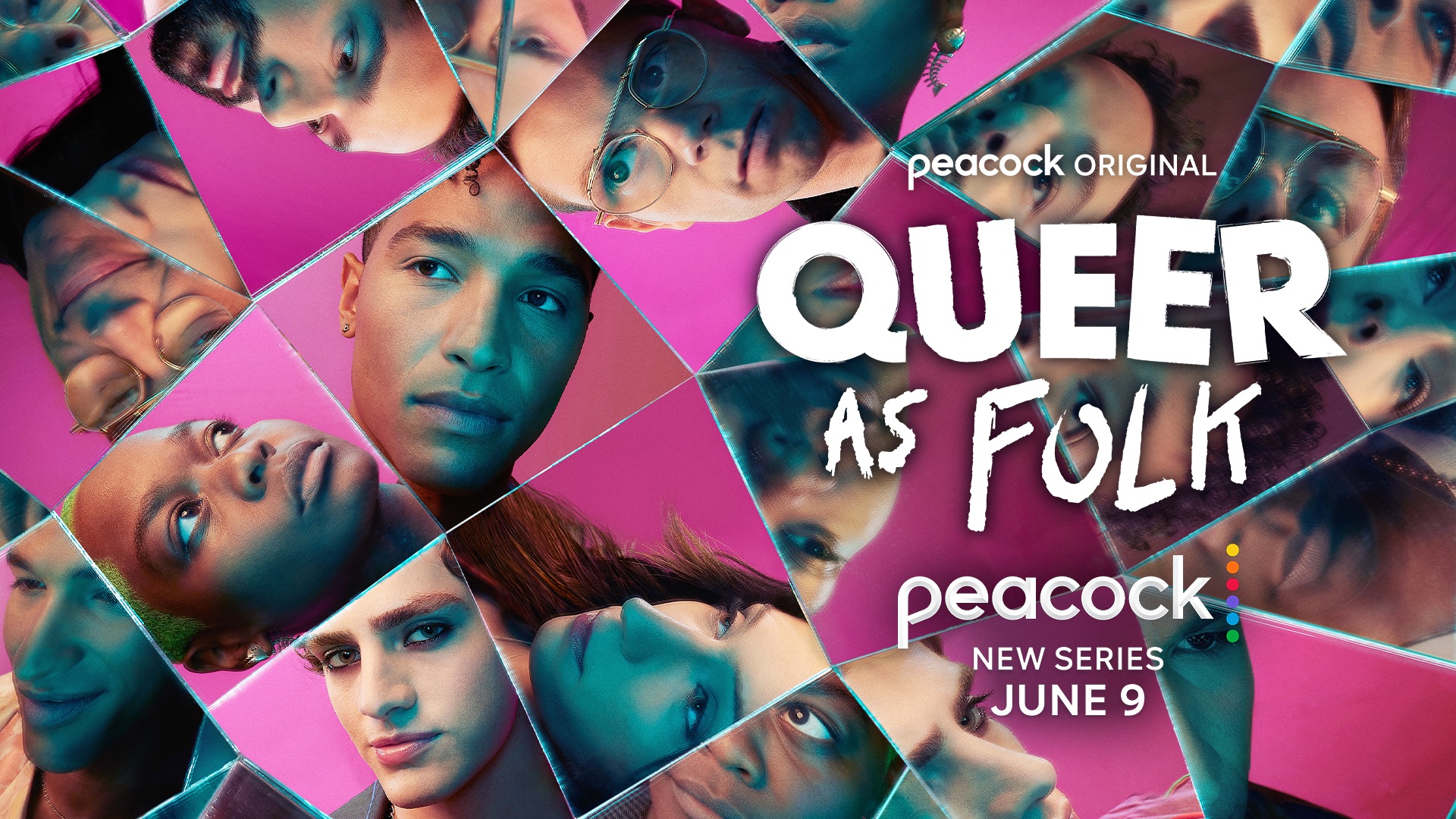 The Queer as Folk the reboot has been in the works for a while, but we finally have a trailer. The show seems to be pretty damn good, although different from the two versions that came before it.
Yes, there are actually two versions of Queer as Folk already. The one that immediately comes to mind for most American audiences, released in 2000, stars Hal Sparks, Gale Harold and Randy Harrison and is set in Pittsburgh. This, however, was actually the second iteration of the series. The first was released a year prior in the UK and starred Aiden Gilliam and Charlie Hunnam, and lasted just one season.
This third turn of the story seems to take us somewhere new and relevant to where we are today. It's been twenty years since we last explored the story, so an update is greatly appreciated.
One of the most notable improvements is the inclusion of queer people of color throughout the cast. The 1999 and 2000 versions were incredibly white. This reboot benefits from being set in New Orleans, whereas previous iterations took place in Pittsburgh and Manchester. While the two previous versions definitely could have (and should have) included more diversity, the framework this time around makes it much easier to do. New Orleans is nearly 60% Black or African American, while Pittsburgh is about 23% and Manchester is about 8.6% Black.
It also seems that disability will be portrayed and represented in the story. They cast Nyle DiMarco in the film, who is a deaf and openly sexually fluid activist. If he's involved, I suspect the representation should be good. He wouldn't let it fly any other way. Ryan O'Connell, another disability activist, is also on the show. He has cerebral palsy, so I guess that will be included as well. The trailer shows sign language and a man in a wheelchair, so those will at least be touched on.
Trigger Warning: Violence against the LGBTQ+ community, depiction of a mass shooting
The Queer as Folk the reboot also seems to rely on modern events to create the story. You can't miss the parallels with the shooting of Pulse Nightclub. In the trailer, we see a gunman walk into the iconic Babylon club and start shooting. We also see the aftermath of events, including candlelight vigils and speeches. It will be from the perspective of the people directly involved, which I haven't really seen addressed in any meaningful way in the media. However, we participated where we could. This prospect should be quite significant and I hope they handle it with grace.
This kind of trigger drama lives up to the Queer as Folk history, but modernized this time to adapt to our current world. The 2000 American version of the story featured Babylon being bombed in its final season. It also showed several other hate crimes against the queer community throughout its run. Notably, one of the main characters is brutally beaten at the end of the first season. He spent much of the following season recovering from it and displayed severe PTSD.
Covering these topics is not for everyone. Sometimes you need a break from the real-world issues that plague our community. It's valid. I understand you. Sometimes some of us do want this type of content occasionally, though. For us, it will be good to see it done well. Based on what we see in this trailer so far, I have high hopes. If you want to avoid triggering topics like this and want to enjoy happier gay stories, can I recommend Our flag means death? This show is what it is, however. So prepare accordingly.
It definitely resembles key aspects of the original Queer as Folk history are intact.
We have the lesbian couple with their newborn (or, in this case, maybe twins?). We also have a close-knit group of queer friends who are just trying to navigate this complicated world. There's the club scene and the friendship and those fucking jobs that we need to really enjoy ourselves. Queer as Folk was, at its core, just a group of queer friends trying to navigate life, love, tragedy and joy in a very complicated world.
Also of note, we have the enthusiastic mother of a queer man, who was a central character in the 2000 version. She is perhaps a little too sometimes enthusiastic, but remains an important part of the lives of these characters. This time, that mother seems to be played by Juliette Lewis, who is just a impressive casting choice. Juliette Lewis has always been close to the queer community in many ways, especially in the recent yellow jackets series, which was sapphic, girl-power, survivalist, thriller, horror story (it mixes a lot of genres, okay?). Now she's actually in an explicitly queer story and I'm super excited.
The iconic romance between Brian and Justin seems to get its own version here too, albeit enhanced like many other aspects of the series. Some viewers will be pleased to know that it looks like the equivalent of Justin (possibly named Mingus) is legally allowed to be in the club this time around. He's actually on stage, so his age had to be verified. The first Justin used a fake ID to get into the club and was just a high school student.
If the age issue prevented you from watching this version of Queer as Folk, you might get lucky! We will have romance without the question of the age of consent. Yay!
If you're intrigued by the 2000s version of Queer as FolkIt's worth the detour.
If you watch the first reboot of Queer as Folk, be prepared for the above problems. It's very white. It doesn't amount to much beyond cis, white, gay men (and a lesbian couple). One of the characters begins a romance with a 29-year-old when he's only 17. Also, Hal Sparks is kind of a jerk. There are definitely issues with that.
Despite all that, I still watch it every two years. It was a crucial part of discovering my own homosexuality in my twenties, so I wouldn't really want to throw the whole show away for those issues. I would just send you prepared to be uncomfortable with these items at times.
If you're curious, here's a trailer for it as well.
Trigger warning: F-slur
The Queer as Folk the reboot will air on Peacock on June 9.
Author:
Angel Wilson
Angel is the administrator of The Geekiary and a commentator on geek culture. They earned a BA in Film and Digital Media from UC Santa Cruz. They have contributed to various podcasts and webcasts, including An Englishman in San Diego, Free to Be Radio, and Genre TV for All. They also wrote for Friends of Comic Con and are winners of the 2019 Hugo Award for their contribution to fanfic on AO3. They identify as gay.
–
Read our before commenting.
Do not copy our content in its entirety to other websites. Links are encouraged.
Copyright © The Geekiaire
Related