Throwback to March 9, 2022 – Shaw Local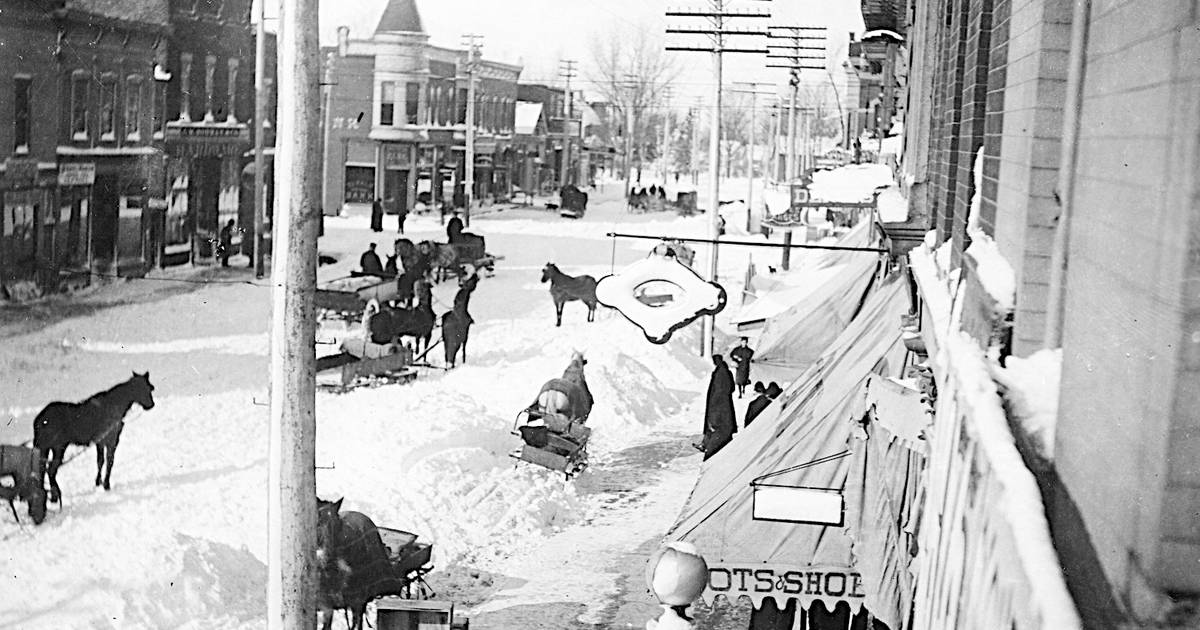 1922 – 100 YEARS AGO
It won't be long before the work to install a YMCA chapter at the Teachers' College is complete. The Dean of Men, Robert G. Buzzard, called a meeting of all male student and faculty members, at which a brief outline of what needs to be done was given. The formation of a YMCA at the Teachers' College would be a good indication that the college is moving away from the old name of "girls' college". In recent years, the number of male college students has increased significantly.
Emory Hanson, at HH Bullis Farm in Elva, had an accident yesterday which will keep him indoors for several days and likely interfere with some of his spring work. Mr. Hanson was riding the horse, when somehow the animal slipped, falling so that Mr. Hanson was trapped below, with a badly broken leg. The injured man was brought to town and after the fracture had reduced, an ambulance was called and he was taken to hospital.
In recent days, two good farms around Malta have changed hands and are now owned by younger men. The multi-acre Rowe farm was sold to William Shaffer of Malta for consideration of $250 per acre. The Doane Farm, also a good size, was sold to Terry McCabe at $225 an acre. Both of these farms were much improved and in some of the "boom" years, which have passed, it is likely that either farm would have brought in close to $400 per acre.
Following a shotgun raid here yesterday by Sheriff WH Decker, Deputy William Berry, Police Chief Frank Riddell and Officer Rowe, 24 gallons of moonshine were seized as 'they were being transferred from one automobile to another in Annie's Woods. Christ P. and Henry L. were arrested for transporting alcohol. Later that day a raid was made on Hugh V.'s house on Market Street. Here, a still and several gallons of mash were confiscated and V. placed under arrest.
Sheriff Decker said today following his work here yesterday in the three raids that if the party that found his dog skin mitt returns it to the police station he will gladly pay $1.50 for its return. The sheriff thinks a child may have picked up the mitt and he hopes to get it back.
1947 – 75 YEARS AGO
Those at the police station are certain that spring must be upon us, as the usual springtime "grunt" session is already underway. Police Chief BF Peck said there have been numerous complaints in recent days about a pack of dogs running amok through the town, tearing up yards, barking and generally annoying each other. Chief Peck said drastic measures will have to be taken unless dog owners keep their pets at home.
A North American AT-6 used by the military as a training aircraft was purchased by the Northern Illinois State Teachers College for instructional purposes. The plane was flown here from Oklahoma and is at Taylor Airport where it will be partially dismantled. Sold at low cost to educational organizations, the aircraft cannot be used for flight purposes.
Mr. and Mrs. Ivan Urish of Paw Paw returned home yesterday from LaFayette, Ind., where they had visited their daughter and husband, Mr. and Mrs. Robert Sawyer. Ms Sawyer, who injured her right foot when the bleacher collapsed, is improving.
Carl Keefe, of Genoa, 7-year-old son of Mr and Mrs Harley Keefe, is recovering from burns. Carl was walking home from school on Tuesday when he picked up a discarded cigarette. He put it in his pocket, where an undetected spark set his clothes on fire. Ira Douglass, who was passing by, noticed the youth's clothes were smoking and wrapped him in a blanket. Carl was burned in the right leg.
The recent paper drive sponsored by the American Legion Drum and Bugle Corps of DeKalb proved to be very successful. The boys, nearly 30 of them, worked for more than three hours on Sunday afternoon driving around town with trucks picking up papers from the sidewalks in front of homes. In total, more than 17 tons of newspapers and magazines were trucked to rail yards where the pulp was placed in a boxcar and shipped to Chicago for disposal. Another pickup is scheduled for mid-April and all residents are encouraged to cooperate with the Drum and Bugle Corps in its efforts to raise the funds needed to purchase new uniforms and equipment.
1972 – 50 YEARS AGO
The evening began with a stark reminder: March 8 as International Women's Day began in 1895 in Tsarist Russia. This historic footnote opened the opportunity for women's liberation activist Gloria Steinem, editor of Ms. Magazine, to attack mainstream historical accounts "for ignoring women except as servants men". Her characterization received further endorsement from fellow speaker Margaret Sloane at the multimedia exhibition and forum held last night in the ballroom of the University Center before a crowd of nearly 2,500 students and teachers.
Eight DeKalb area men from a Monday Night Men's Bible Study group picketed the Paperback Cave last night. The group carried signs reading "One heart, one way, fear God" and "We have the best seller" (the Bible). DeKalb police sent four squad cars to the bookstore when hecklers began to disturb the picket lines.
DeKalb AgResearch Inc. has been running a 200 bushel harvested acre yield contest for over 10 years. 1971 turned out to be their best year yet for Illinois returns. Ten different producers exceeded 200 bushels.
Esmond Elevator Manager Glen Ludwig led a workshop for local farmers designed to help them get the best price for their corn and soybeans.
1997 – 25 YEARS AGO
A longstanding tradition at DeKalb, the Spring Show, was canceled this year, leaving its organizers to wonder if it will ever return. Officially named Business Expo '97, the Spring Show offered local businesses and non-profit organizations the opportunity to erect booths and display their wares to the public. Declining interest from local businesses and the public led to the Spring Show's first cancellation, which was decided last week.
DeKalb's mayoral race heats up with Ald. Bessie Chronopoulos' campaign ads attacking Mayor Greg Sparrow for using office improperly and flouting council. The Fifth Ward Alderman says her campaign has taken on a tone to highlight the issues that separate her from the incumbent.
At the heart of the now moot debate about moving sixth grade classrooms from Genoa Middle School to Kingston Elementary School, beyond the constraints of space and finances, was a question, what do these students really belong to?
– Compiled by Sue Breese