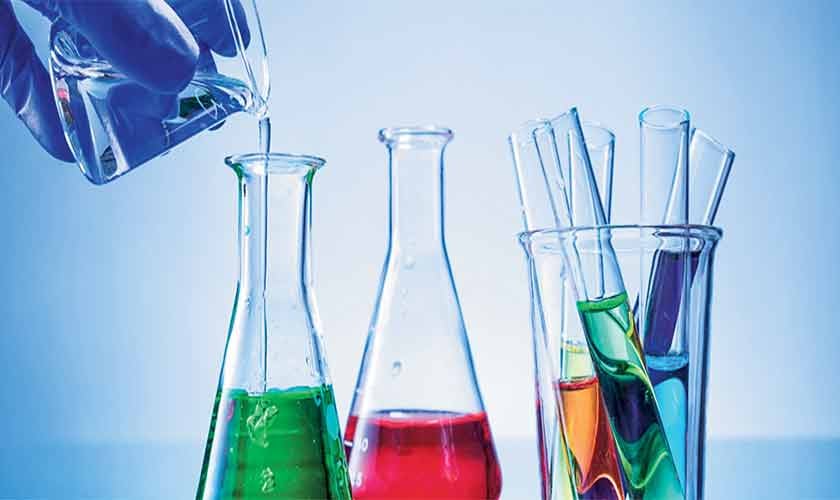 PAkistan Chemical Expo 2022, held in Lahore from July 19 to 20, showcased the state of the domestic chemical industry and highlighted the trade and investment potential in the sector. At this crucial time and in depressing environments where the country is facing a serious economic crisis affecting in particular industrial activities, it was a very reassuring event, considered the first of its kind, attended by some 70 local exhibitors and 10 international exhibitors. .
Globally, the chemical industry is one of the largest and fastest growing sectors – a market of approximately four trillion dollars with more than 70,000 products. It is recognized as the "mother of industries" as it is of vital importance for industrial development and self-reliance as a major supplier of raw materials. Many chemicals are part of our daily lives, while others are major constituents of virtually every manufacturing process. Industrial chemicals, in solid, liquid and gaseous form, are commonly used in almost all industries, including pharmaceuticals, rubber, soap and detergents, cosmetics and toiletries, food and beverages , cement, fertilizers, ceramics, glass, sugar, pulp and paper, iron and steel, oil and gas, leather and tanneries, coatings and inks, textiles and engineering industries, to name a few -ones.
Thus, the chemical industry also provides key links in terms of product technology to several industries such as automotive, engineering, consumer durables, food processing and petrochemicals. About 70% of all industrial chemicals (basic, formulated and intermediate) are consumed by the manufacturing sector. For this reason, the growth of the industrial chemicals sector worldwide is directly proportional to the growth of the manufacturing sector as a whole. The wide and varied ranges of chemicals are categorized and sub-categorized as agricultural chemicals (such as fertilizers, pesticides, and insecticides), petrochemicals (such as lubricants, oil, grease), explosives, paints and coatings, industrial gases, absorbents, acids, alcohol, ammonium compounds, hydroxides, catalysts, organic chemicals, inorganic chemicals, oxide compounds, adhesives and sealants, soaps and cosmetic chemicals, metallurgical chemicals, general chemicals, specialty and fine chemicals, and many solvents, pigments, stearates, resins, plastics and polymers etc.
Organic chemicals are organic acids, carbon tetrachloride, chemical color, dyes, organic pigments, ethylene glycol, phenol, styrene, vinyl chloride, etc. On the other hand, inorganic chemicals include inorganic acids, aluminum hydroxide, calcium chloride, inorganic chemical color. , lime chloride, chlorine, fluoride, fluorine salt, hydrochloric acid, hydrogen peroxide, nitric acid, nitrite, phosphoric acid, inorganic pigments, sodium bicarbonate, sodium carbonate, sodium hydroxide, sulfuric acid, zinc oxide , zinc peroxide and sodium.
Pakistan's chemical industry, despite global market competition and lack of political support from the government, has grown steadily over the years and is considered one of the robust industries that has seen many ups and downs. low in the past. It also suffered a setback in 2020 due to the Covid-19 pandemic like other industry segments, but recovered quickly. It contributes 3% of gross domestic product (GDP). Currently, 28 listed companies are engaged in the production and marketing of a wide variety of chemicals, employing thousands of people. In addition, many units operate in the unorganized sector.
Industrial chemicals are produced by converting raw materials such as fossil fuels, minerals and metals, and water, most of which are locally available. The domestic industry produces a wide range of industrial chemicals for various applications, classified as leather and textile chemicals, paints, inks, coatings, dyes, pigments and solvents, pharmaceuticals and active pharmaceutical ingredients, pesticides and insecticides, adhesives and resins, petrochemicals and intermediates (including polyvinyl chloride PVC), chlor-alkali such as soda ash (soda ash), alkalis and saline products including caustic soda (sodium hydroxide), industrial gases, oleochemicals, acids, hydrogen peroxide, mineral processing and chemicals, water treatment chemicals, silicone sealants, construction chemicals, soaps and cosmetics, and products paper chemicals.
Typically, the industry is making huge profits due to high product demand and low competition, and profits are increasing as its revenue has grown 24% annually over the past three years and its income of 15% per year. Engro Polymer & Chemicals commissioned another PVC plant in December 2021, increasing its PVC production capacity to 295,000 tons per year. Descon Oxychem's project to increase hydrogen peroxide production capacity at existing facilities has just been completed, while Engro plans to move into hydrogen peroxide production. Similarly, Nimir Industrial Chemicals is investing 1.6 billion rupees to modernize and expand its existing production units.
Except for multinational players, the chemical industry has a low level of production, unable to maintain consistency in production and quality, and most of the products are low value-added items. The industry has not focused on product diversification, especially industrial chemicals, and remains narrow, albeit due to various constraints. Its exports in the year 2020-21 were nominal $1.15 billion, to Afghanistan, Bangladesh, UAE, Vietnam, Turkey and other countries, accounting for 4, 54% of total national exports. Products exported included plastics, pharmaceuticals and other industrial chemicals. Major exporters are ICI Pakistan, Nimir Industrial Chemicals, Engro Polymer & Chemicals and Sitara Chemical Industries.
There is huge potential for the development of the chemical industry given the high demand for industrial chemicals, which is reflected in the fact that in 2020-21, Pakistan imported industrial chemicals worth $8.6 billion, which included plastics, drugs, insecticides and other items. . The huge imports of industrial chemicals, both in value and in volume, show the importance and the need to increase the capacities and diversify the products of the national chemical industry. The market value of chemicals in Pakistan is expected to grow rapidly and could reach $20 billion. As the domestic large-scale manufacturing (LSM) sector grows, growing at an average of 7% on an annual basis, the market for industrial chemicals grows logically. There are also promising prospects for increased exports.
The situation largely justifies additional investments in the sector for reasons of import substitution and boosting exports. It is therefore imperative that the government supports the chemical industry through a policy framework and action plan to include the creation of enabling environments for investment, such as (i) reducing the cost of energy, (ii) stabilization of the exchange rate, (iii) rationalization of tariffs, (iv) granting loans at low interest rates, (v) encouraging joint ventures with foreign investors, and (vi) providing incentives for technological development. Indeed, the long-awaited integrated industrial policy, covering the proposed action plan for the chemical industry, should be finalized and implemented by the government without further delay.
---
The writer is retired president of the State Engineering Corporation