Visit the queer 40s in "SuperButch"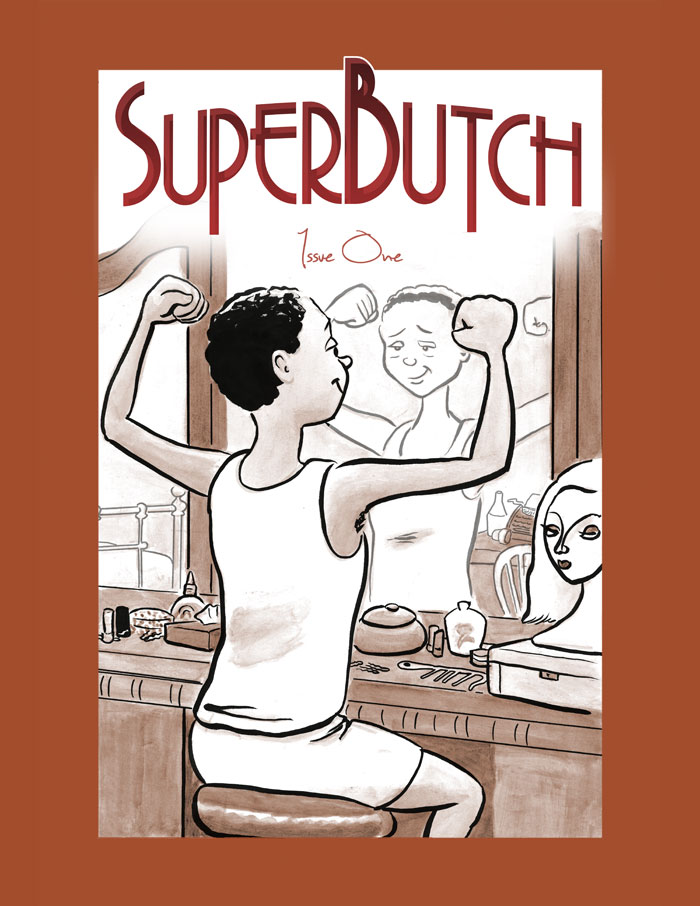 SuperMouth tells the story of Lillian "Sticks" Lewis, a reporter from Turtle City searching for information on the whereabouts of the legendary SuperButch, a superhero who shot down cops attacking gay bars at the time.
Sticks told her story to Professor Alicia Torres and assistant Tammy Barr in 1988. By the 1940s, most queer adults flocked to the bar scene to be themselves and even find love. And, of course, cops often find and loot these bars. Reporter Sticks addresses sexism and racism in the newsroom. Due to her very fair skin, she purposely goes white during her work and frequents the bar scene at night like herself. Intolerant audiences call queer people perverts, but the queer characters that Sticks interacts with, including his girlfriend Kansas (Japanese-American), are human beings with desires and nowhere else to go to express their true selves. The webcomic does a great job of showing the intricacies and intersectional approaches of the 1940s bar scene.
SuperButch, an ongoing webcomic, dusted off American queer history that has been censored or obscured. Even Alicia and Tammy are surprised when Sticks mentions that gay men were secretly married at the time, even though it is forbidden. Gay people in the bar scene claim separate names to protect their identities (like "Sticks" for Lillian). Some of these people are unfortunately arrested or worse during police raids. But next comes SuperButch, a superhero who keeps cops from harming bar patrons. A hero whose super strength seems more real than a myth. It seems no one knows SuperButch's true identity, but Sticks, hungry for a great story to relate, is determined to find it.
An inclusive and indispensable look at an almost forgotten part of American queer history.
SuperButch by Becky Hawkins and Barry Deutsch is available to read online.
For more great webcomics recommendations, check out our Wednesday Webcomics Archives! You can also check out other queer comic book recommendations here.
Author:
Brahidaliz Martinez
Brahidaliz (pronounced Bra-da-leez) graduated in 2019 from the Masters program in Creative Writing at American University. They are Submission Editors for Uncanny Magazine. Their diverse areas of interest include intersectionality in apocalyptic and disaster films, artificial intelligence, writing for animation, YA SFF, and LGBTQ + portrayal in children's media.
Pronouns: he / they
Location: DC Metropolitan Area
Twitter: @brahidaliz
–
Read our before commenting.
Do not copy our entire content from other websites. Links are encouraged.
Copyright © The Geekiary
Related