Webcomic recommendation: "Teleport" by Hallopino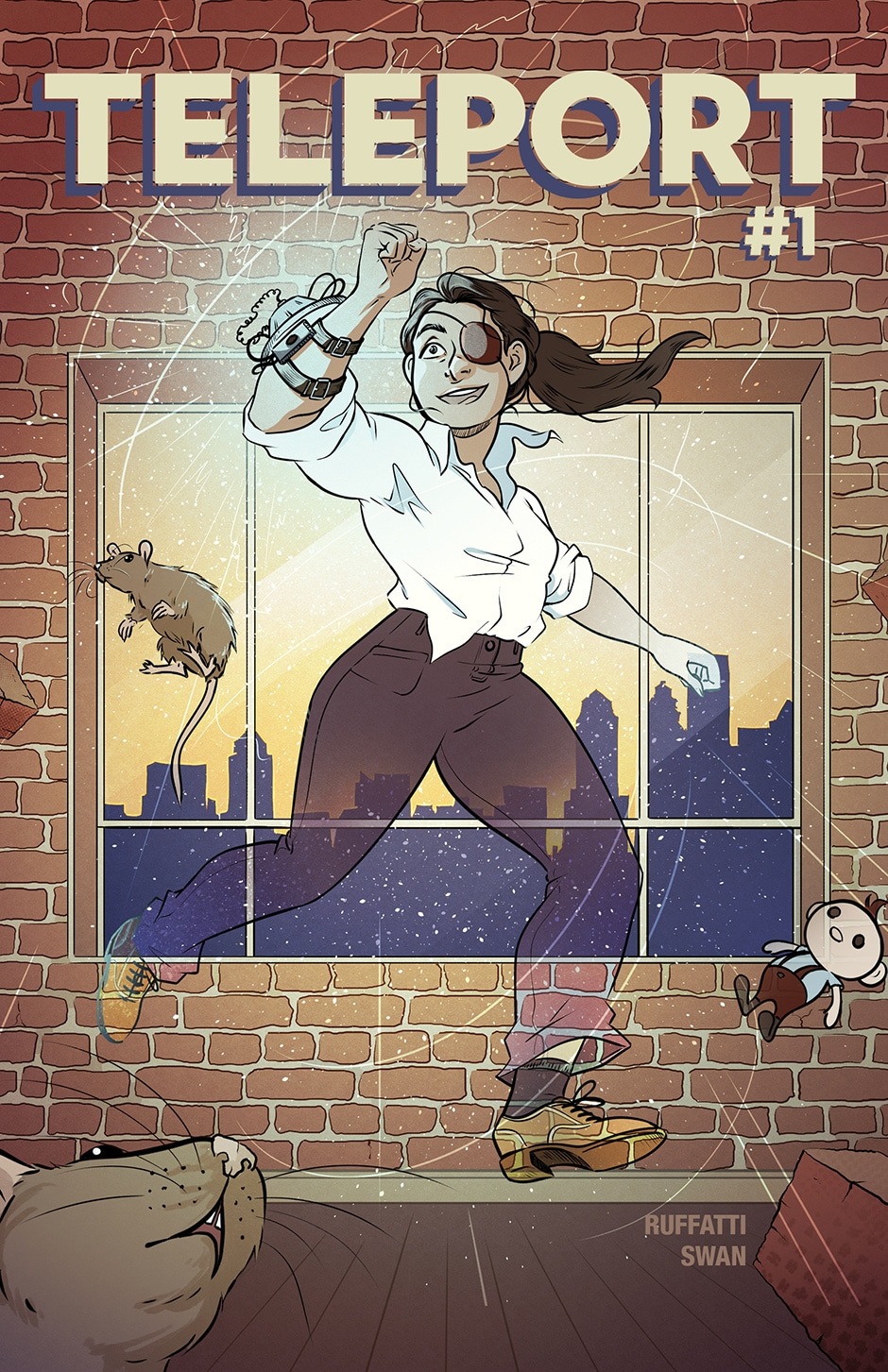 Teleportation by RP Ruffatti, Moomie Swan and Xan Larson (Hallopino) takes you into the life of genius inventor Jessica Soto. It's a sci-fi webcomic that focuses more on interpersonal relationships and ethics involving the use of well-meaning inventions.
Jessica Soto has achieved the impossible. She created a device that allows an object to teleport from one area to another. But right after her first successful attempt, she injures one eye. She wants to keep working despite the risks, so she keeps going until she finally manages to teleport.
When she reluctantly joins Alison and the rest of the team, Jessica doubts that sharing her work would do her any good. What if someone steals and takes credit for the teleporter?
The webcomic emphasizes the importance of human connection and self-care. Jessica devotes her time and energy to her invention, and she forgets to sleep and eat regularly. Of course, she risks her life as a result. When asked to move in with Alison, Lance, and Crystal, she struggles to open up at first. She wants to share her ideas for a better world, but not with people she doesn't know very well.
The story offers a well-nuanced discussion of ethics and values ​​in science and the environment. A beneficial object or invention could be turned into a weapon. The story manages to execute its themes without redundancy or spending too much time on dialogue. It serves a good balance between action and drama.
Teleportation also features LGBTQ + characters. Jessica is asexual and Alison is bisexual. The story handles their sexual identities well with grace, especially with the way they interact with each other. The webcomic emphasizes interpersonal relationships and human contact, making it recommended reading.
Teleportation is available for reading on Tapas. You can purchase a hard copy here. A digital copy is also available for purchase on comiXology.
For more great webcomics recommendations, check out our Wednesday Webcomics Archives!
Author:
Brahidaliz Martinez
Brahidaliz (pronounced Bra-da-leez) graduated in 2019 from the Masters program in Creative Writing at American University. They are Submission Editors for Uncanny Magazine. Their various areas of interest include intersectionality in apocalyptic and disaster films, artificial intelligence, writing for animation, YA SFF, and LGBTQ + portrayal in children's media.
Pronouns: he / they
Location: DC Metropolitan Area
Twitter: @brahidaliz
–
Read our before commenting.
Do not copy our entire content from other websites. Links are encouraged.
Copyright © The Geekiary
Related