When DC Really Tried To Prove Bob Kane Didn't Actually Draw Batman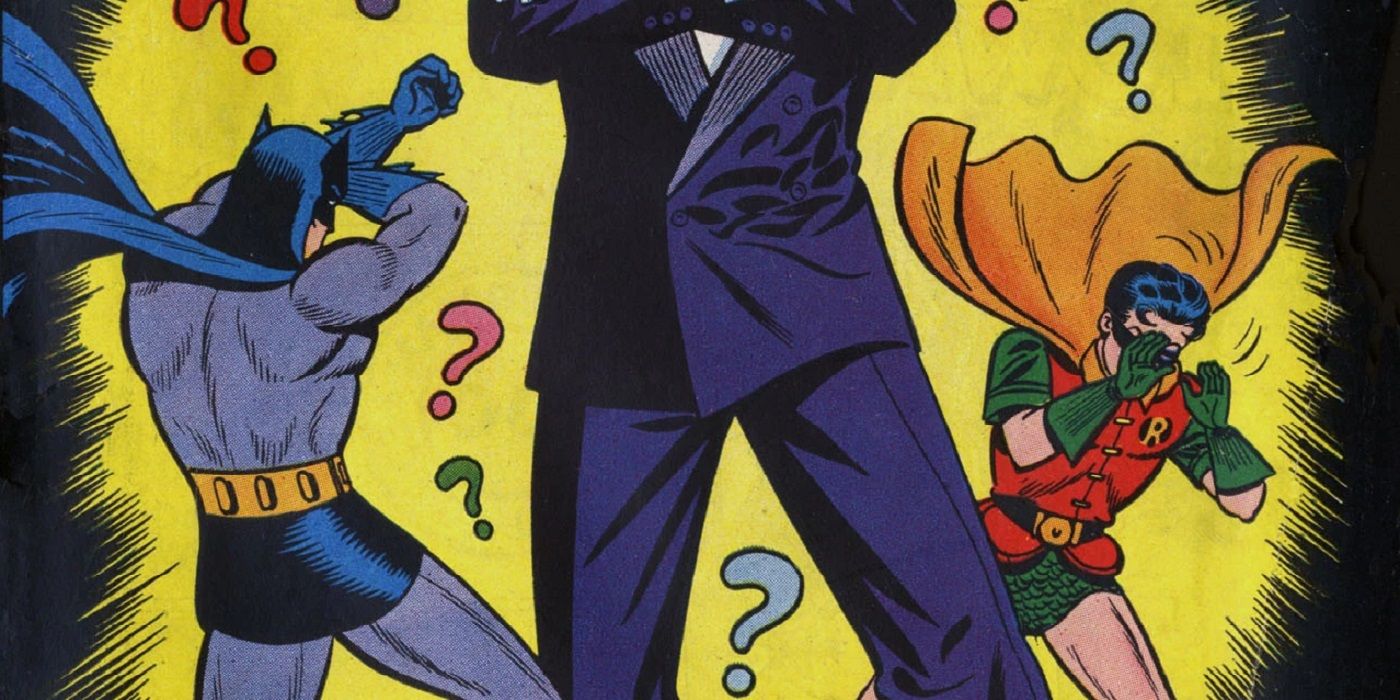 In the latest Comic Book Legends Revealed, find out how Mort Weisinger tried to prove that Bob Kane wasn't drawing his Batman comic stories
Welcome to Comic Book Legends Revealed! This is the eight hundred and sixty-third episode where we examine three comic book legends and determine if they are true or false. As usual, there will be three posts, one for each of the three captions. Click here for the first caption of this episode. Click here for the second caption of this episode.
NOTE: If my twitter page reached 5,000 subscribers, I'll be doing a bonus edition of Comic Book Legends Revealed that week. Good deal, right? So go follow my Twitter page, Brian_Cronin!
COMIC CAPTION:
Mort Weisinger attempted to prove Bob Kane wasn't actually drawing his Batman comics when Kane added Lew Sayre Schwartz as his ghost in 1948
STATUS:
True
A while back I wrote about the particular situation regarding Bob Kane's ghosts in the Batman comics as the 1960s approached. The majority of artwork done for the Batman comics in the years 1950 and 1960 were "Bob Kane", but obviously, for so many works of art to produce, nobody believed that Bob Kane did everything himself. It turned out that in the mid 1950s Kane wasn't doing it at ALL, with Sheldon Moldoff doing ALL the work that was credited to Kane, but suffice it to say DC editorial knew Kane couldn't not do it. everything, but at the same time no one really cared enough to delve into it, with the changes only being made when DC first made a deal for Kane to do less work on the show and then eventually made a deal to stop having to buy more "Kane" artwork in 1967 (in a future caption I'll detail a fun story where Julius Schwartz had fun with Kane's lack of involvement in the Batman comic book those years). .
RELATED: Who Really Created Huey, Dewey & Louie?
WHY DID BOB KANE HAVE HURT 'GHOSTS' IN DC?
Bob Kane made a love deal with DC (then National) where the company, in effect, had to buy as much of his Batman work as he could produce, and at a particularly high page rate (I mean, I don't think it was extortionate or something, it was just more than the company was paying other artists). copyright of Batman, unlike Jerry Siegel and Joe Shuster with Superman.
Kane had pretty much quit drawing the Batman comics to focus on the Batman Diary comic, and Kane also had a lot of comics, so it all worked out for Kane to do the comics instead of the comics (and, like any comic artist of his generation, a guy like Kane would have much rather been a comic artist than a comic artist if he had the choice). Once the comic was finished, however, Kane had to start drawing the comics again around 1945.
And Kane continued to produce Batman stories for DC, about one a month…
How many of these stories were recorded by Kane's inkers? I have no idea….
Eventually, however, Kane came up with the idea of ​​hiring talented artist Lew Sayre Schwartz to draw the stories FOR him (Kane always providing the Batman and Robin characters in the stories, to, I guess, A. prove that Kane was still drawing the stories and B. Maybe just to make Kane feel better about this deal? I really don't know his motivations for continuing to draw the characters at this time). Schwartz was a much faster artist than Kane, and so now all of a sudden, instead of Kane producing 12 stories a year, Schwartz/Kane was doing TWENTY stories a year, and Kane's contract was for DC to accept as many pages as he was providing, so now suddenly DC had to pay a lot more than he was paying before.
RELATED: Did Wolverine Almost Stand Trial for Murder?
HOW DID MORT WEISINGER TRY TO PROVE KANE WAS NOT DRAWING BATMAN ANYMORE?
This didn't sit well with the editor of the Batman titles at the time, Mort Weisinger, so, as Schwartz detailed to Jon B. Cooke in a great interview in TwoMorrows' Alter Ego #51, Weisinger continually tried to call Schwartz to try and get him to admit he was the reason Kane's production has now nearly doubled. Schwartz never gave him the time of day, largely because he was doing well in that arrangement, even though the arrangement benefited Kane the most (because, again, the rates were high enough for Kane to give Schwartz a 20% discount was even more money for Schwartz than if he were working alone.
Jack Schiff then took over as Batman titles editor, and he probably didn't care anyway. When Schwartz left the gig, Sheldon Moldoff took over as "Kane", but now Moldoff was doing ALL the drawing (so no more Batman and Robin Kane figures). Again, Schiff didn't seem to care one way or another at this point.
But for a while, DC really cared about Kane's use of a ghost!
Thanks to Jon B. Cooke and the late great Lew Sayre Schwartz for the information!
DISCOVER A TV LEGEND REVEALED!
In the last TV Legends Revealed – Was A Mickey Mouse Cartoon the last thing shown on BBC-TV before the start of WWII and then the first thing shown on BBC-TV when the service restarted after the end of the war ?
MORE LEGENDS!
OK, that's it for this episode!
Thanks to Brandon Hanvey for the Comic Book Legends Revealed logo, which I actually don't even have anymore, but I used it for years and you still see it when you see my old columns, so that's fair enough to thank him again, I think.
Feel free to (hell, please!) write in with your suggestions for future installments! My email address is [email protected] And my Twitter feed is http://twitter.com/brian_cronin, so you can also ask me for captions there! Also, if you have any correction or comment, feel free to email me as well. CBR sometimes emails me with emails they receive about CBLR and that's fair enough, but the fastest way to get a fix is ​​to just email me directly, honestly. Corrections don't bother me. Always better to get things accurate!
This is my most recent book, 100 Things X-Men Fans Should Know And Do Before They Diefrom Triumph Books.
If you want to order a copy, ordering it here gives me a referral fee.
This is my second book, Why does Batman wear shark repellent? The cover is by Kevin Hopgood (the man who designed the War Machine armor).
If you want to order a copy, ordering it here gives me a referral fee.
Here is my comic book legends (130 legends. — half of them are reworked classic legends that I featured on the blog and the other half are legends never published on the blog!).
The cover is by artist Mickey Duzyj. He did a great job on it…
If you want to order it, you can use this code if you want to send me a little referral fee.
Follow Comics Should Be Good On Twitter, and on Facebook (feel free to share any Comic Book Legends Revealed suggestions on our Facebook page either!). Not only will you receive updates when new blog posts appear on Twitter and Facebook, but you'll also get original content from me, including regular questions for readers (you can find them tagged #csbgq).
See you next time!!