X-Men Green, Mutant's Lesser-Known Team, Is Ready To Stand Alone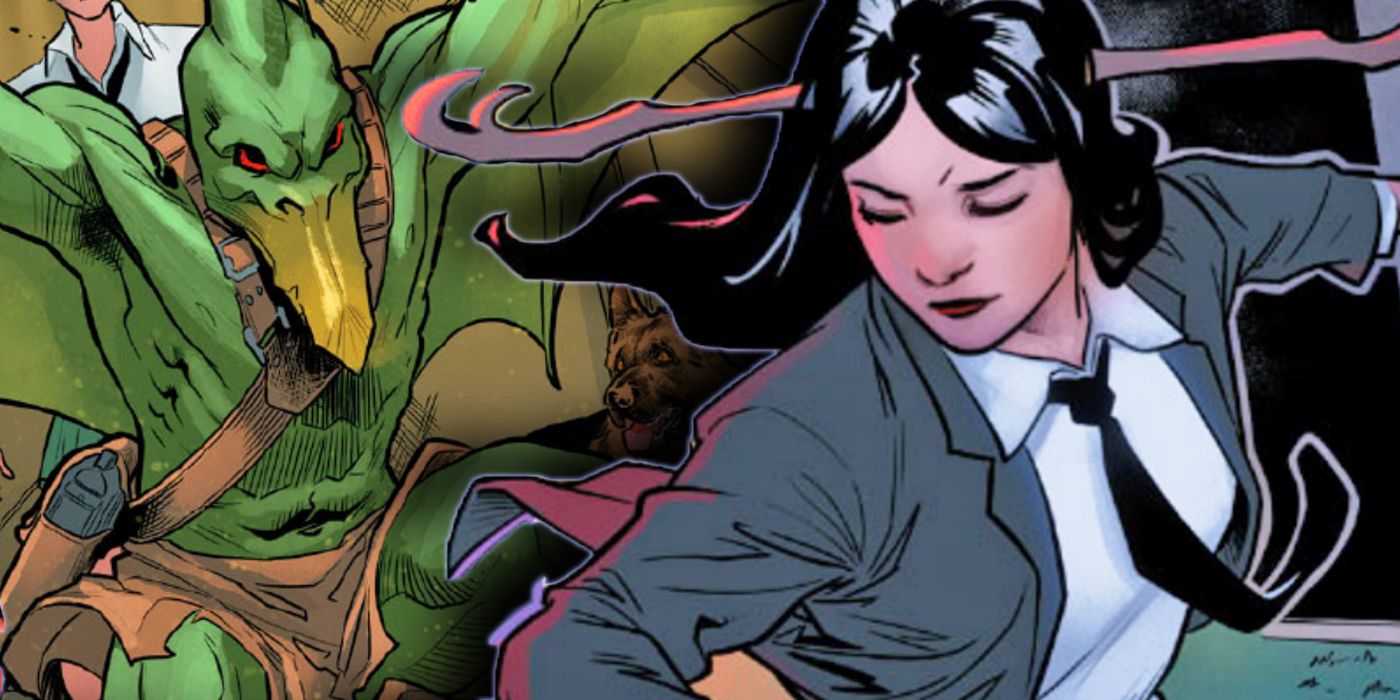 This article contains spoilers for X-Men Unlimited: X-Men Greenon sale now from Marvel Comics.
Throughout Marvel Comics' run with the X-Men comics, many new and exciting teams have been formed to help further the cause of mutant activism. The New Mutants, X-Force and the Marauders are some examples of iconic teams. But a few new iterations have come and gone in recent months like the Legion of X and the X-Men Green.
The latter of the two was introduced in a recent comic titled X-Men Unlimited: X-Men Green #1 (by Emilio Laiso, Jordan White and Rachelle Rosenberg). Readers were introduced to Nature Girl, a passionate mutant connected to Earth itself. Due to humanity's disregard for nature, she believes they are harming the planet and seeks to open their eyes by any means necessary. With the help of a German Shepherd named Saoirse and a mutant named Curse, the group embarks on their mission to save the planet.
RELATED: REVEW: Marvel's X-Men Legends #1
Despite this team's recent development, they could easily present themselves as a separate branch of mutants, however, it's unclear whether they would aid or oppose their Krakoan friends. The actions they have taken toe the line that separates them from the Brotherhood of Mutants, who have committed acts of violence against humanity.
Nature Girl, real name Lin Li, is passionate about the planet and its creatures. She once trained at the Jean Gray School for Higher Learning alongside characters like Rockslide and Eye-Boy as a student of Professor X. Besides Cypher, she is also able to communicate with the island of Krakoa she -same. In previous X-Men titles, she is known for being a heroine and does what she can to help her fellow mutants when she can.
RELATED: X-Men: Evolution Perfected Founder's List Before MCU's X-Men
At the start of the comic, Nature Girl comforts a dying sea turtle as she breathes her last and spits out a piece of plastic from a grocery bag. Enraged, she uses a Krakoan gateway and tracks down one of the grocery stores that make these bags. When she confronts the manager, he is listless and claims that the turtle deserved to die if she had been stupid enough to swallow one of the bags. This puts her even further away and she takes the man's life with a pair of scissors.
Later, she explains that she is willing to do whatever it takes to wake up the humans to the destruction of the planet. If that means eliminating a few people here and there, so be it. She believes that their sacrifices are necessary to carry out her mission. Radical mutants like Magneto and Mystique have felt this before during their time with the Brotherhood of Mutants, and it has only driven a wedge between them and Xavier's X-Men.
RELATED: A Future Mutant Hero Introduces Marvel's Most Dangerous Superpower
In addition to Nature Girl and her canine companion, a mutant known as Curse also joins their ranks. The curse has a bit of a nasty side to it and uses its mutant abilities to literally curse or allow nasty events to happen to anyone it focuses on. She begs Nature Girl to allow her to join them, so she can use her powers because if she doesn't curse people regularly, they come back to her. This allows Nature Girl to have backup power on her side, even if Curse's targets are malevolent.
The trio of teammates embarked on their quest to save the planet, starting with eliminating an oil company's presence in the Dakotas. At the pipeline, workers and protesters nearly wiped out before the group showed up. Normally this would seem like a heroic mission, however, the X-Men Green don't share the same rules as the Krakoans.
RELATED: The X-Men Just Introduced a Whole New Race of Marvel Gods
They are ready to kill any man or human who gets in their way, and they do. Curse puts a terrible spell on one of the workers while Nature Girl slits a man's throat with her antlers. With the way events have started to unfold, it seems like these characters are on their way to becoming a villainous group of eco-terrorists, despite their goals.
Nature Girl has a lot of pent-up aggression for the way Earth has been treated, not to mention her feelings about it within the mutant community. She feels like her worries and concerns have been ignored by her fellow mutants, and sometimes ignored. Most people didn't take her seriously, not even Curse, until she started acting on her beliefs. The curse seems to be there for fun. Meanwhile, this could be the beginning of Nature Girl's villain origin story, which unfolds because it's at its breaking point.